Top 11 Tools that Virtual Assistants Should Be Using
Virtual assistants are expected to be able to execute their tasks day in and day out. Just like clockwork, a seamless flow is what clients want from their trusted staff. After the recruitment process, a newly hired virtual assistant must make sure they are armed with the best online tools that will ensure productivity. This holds true for seasoned VAs as well. It's best to stay updated and well versed with the latest online tools.
Know the most essential ones that will help you with your daily tasks. Here are the top 10 tools that have been tried and tested by 20four7va:
It cannot be denied how Skype has made things easier for people around the globe to connect. In the VA industry, it is one of the most used applications for voice and video calls. In addition, it has a number of great features such as file and screen sharing. As a VA, you are expected to stay in touch during your work sessions, so logging in to Skype and staying online will be part of your work routine.
File sharing has been made easier by Dropbox. After producing work for a client, you must be able to deliver your output in an orderly fashion. Sending files through email can be time consuming and disorganized. With Dropbox, important documents, videos and photos are sent, stored and kept safe should you or your client need these files anytime.
It is a given that you will handle accounts of clients who are based abroad. Due to the time difference, it's so easy to get confused with the time conversion if you aren't used to it. Never miss your work session or online meetings by organizing your schedule via World Time Buddy. It is an efficient scheduler, time converter and world clock. Never get mixed up ever again and always be on time for your work commitments. As a VA, you must be able to adjust to your client's preferred schedule so having this installed in your computer is truly a must.
Most clients from all over the world prefer Google Apps simply because it's an efficient tool that has amazing features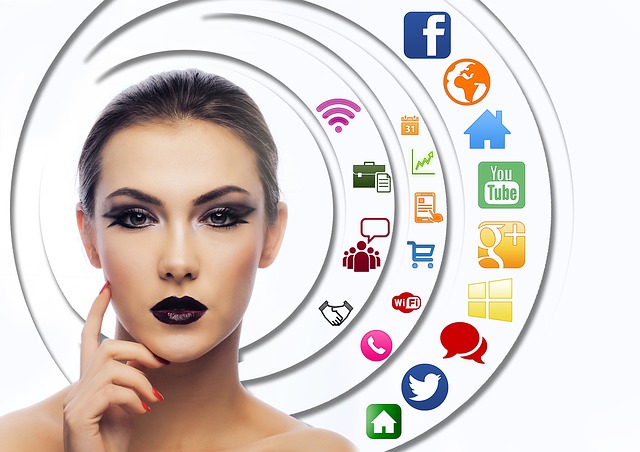 suited for work. Gmail is best for everyday emails because of its user-friendly functions. Google Drive will help you collaborate and share important files with your client as well as the team that you are closely working with. Spreadsheets, presentations and other documents are easily shared and downloaded by anyone who is given access to them. In addition, Word documents and Excel files are converted for efficient viewing and editing if need be. You may also use the calendar for scheduling events or meetings that nicely sync with mobile devices so you'll never miss out on anything that is set by your team.
Proper documentation is needed as a VA to cover your tracks when working. Jing is great because not only does it allow you to take proper screen caps, it also lets you save the link of a particular screen cap and send it to anyone who needs to see it. This saves you time and effort. Lastly, Jing can help you create tutorial videos which are great for training new staff members.
For VAs in marketing, designing of marketing paraphernalia such as infographics and pictures for products are crucial. Photoshop is still a mainstay, but Canva has made it easier to edit photos professionally. What's great is that they have a collection of free photos that you can use for your client's campaigns which allow you to save on marketing costs.
Virtual assistants who have content writer roles must be able to blog using WordPress. WordPress blogs can be easily linked to the website of a brand that you are working for. Valuable information and great content are easily shared with the help of SEO tools that can be installed in your client's WordPress account.
Ace your social media management game by keeping tabs on all your accounts in one place. This helps organize your posts by scheduling them ahead of time. You even get a notification once they are posted, so you can easily track your progress.
Make your client's business grow with the help of MailChimp. One of the game changers when it comes to effective email marketing, MailChimp is able to boost a brand by helping with email campaign designing, email scheduling, sending emails and much more. Best of all, it helps you track everything so you know which email campaigns work.
For content writers who want to produce work that is free from grammatical errors, Grammarly is your best friend. It can proofread your work efficiently so you don't need to second guess yourself when it comes to your grammar.
Virtual assistants are expected to work independently, but there will be multiple instances when you may have to work with a group. Basecamp is a project management tool that schedules and organizes tasks for your team. In addition, work produced at the end of the day may be submitted here for your client's perusal.
Working as a virtual assistant can be challenging, so you must always be a step ahead in learning about online tools that can help your overall productivity.
These make a big difference when it comes to the quality of work that you produce at the end of the day. Which tools above have helped you the most? Drop us a line and share your learnings with us.
Next:  7 Online Tools that VA's Can't Do Without
20Four7VA recognizes the challenge of effectively managing an online business – and we are very eager to help. Our company specializes in eCommerce VIRTUAL STAFFING SOLUTIONS, providing customizable and scalable solutions to small, medium, and large enterprise business owners so they can focus on growing their business.
Ready to have access to incredible people with incredible skills in the most cost-effective way? Give us a call at our toll free number 1 (443) 856-4882 today!