How to Set Up A Functional Workspace at Home
Working as a home based virtual assistant has a lot of perks. For one, you get the chance to dictate your own schedule. For another, you get to avoid the hassle of the daily commute. And another perk? You get to set up your own private workspace.
Making sure that you have a functional and aesthetically pleasing workspace can work wonders for your productivity and focus, and it can motivate you to work better. Ready to get started on your home office renovation project? Here are a few tips on how to set up a functional workspace at home.
Choose the best location.
Picking a prime location is arguably the most important decision you have to make when setting up a workstation. Choose one that gives you the most privacy, and try to keep it away from the typical distractions such as the television, busy spots where members of your household converge, or your bed where you can be tempted to take a nap every few minutes. You don't need a vast amount of space, just enough to fit in your desk and storage area.
Get a nice desk.
Your desk will be where most of your work will take place. You'll be on it for extended periods of time, so pick one that's suited to your height and space requirements. Of course you have to take into consideration the space available to you as well. You can't buy a large desk and fit it in a small studio apartment. Find a desk of suitable size that's spacious enough to work on but small enough to fit comfortably in your space.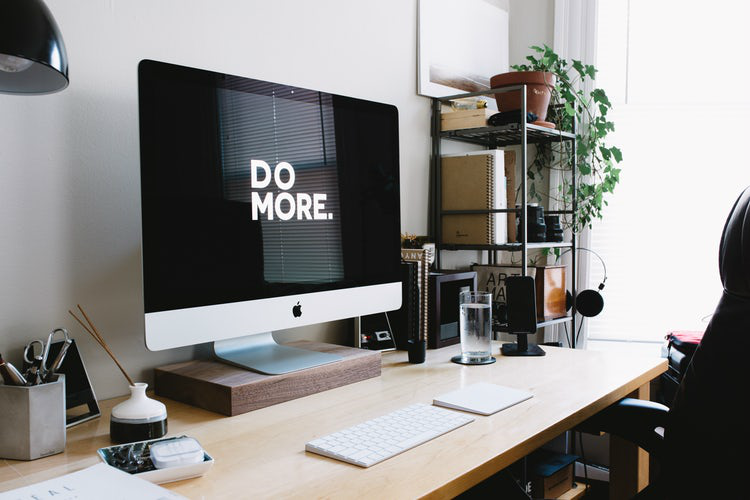 Find the right equipment for your job.
Your computer will fuel your work, so you have to get one that can handle everything you'll put it through. For a content writer virtual assistant, a mid-range laptop should be enough, but a graphic designer virtual assistant will need a machine that's much more powerful. Assess your needs and don't hesitate to invest in quality equipment.
Decorate your space.
Put up inspirational posters, small plants, a nice lamp, and any other decor that can help brighten up your desk. These will help keep you motivated even during stressful workdays. Be thoughtful about over-decorating though. You definitely don't want your personal stuff to take over your work equipment and paraphernalia.
Don't forget about storage.
Setting aside space for storage is important because it helps you keep the clutter away from your workspace. Depending on your job, a small drawer may not be enough. Try to predict how much you'll need for storage so you can carefully balance it with your desk space.
Keep it light.
Lastly, make sure that your workspace is well lit. Whether you achieve this by putting it beside a large window or getting some powerful lamps is up to you. A properly lit up space can help you avoid drowsiness and help you stay focused.
Once you get your workspace all set up, there will be nothing stopping you from getting your best work done. Remember, you don't have to spend a lot of money to create the perfect space. You just have to know what you need and be patient enough to search for the best deals. Good luck!
Next: 5 Ways To Set Boundaries When You Work From Home
20Four7VA recognizes the challenge of effectively managing an online business – and we are very eager to help. Our company specializes in eCommerce VIRTUAL STAFFING SOLUTIONS, providing customizable and scalable solutions to small, medium, and large enterprise business owners so they can focus on growing their business.
Ready to have access to incredible people with incredible skills in the most cost-effective way? Contact us today!