7 Habits Every Virtual Assistant Should Adopt

When you're just starting out to work from home, you probably had a difficult time adjusting to your new-found freedom. With no strict office hours to follow and no supervisor breathing down your neck, it can be tough to go from "efficient office employee" to "just-as-efficient virtual assistant." If you're not careful, working alone whenever or wherever you want can lead to some pretty unhealthy and unprofessional habits.
Before you become a negligent virtual worker, you have to take the reigns and ensure that the habits you're forming will help you further your career and keep your personal life healthy. To help you achieve this, here's a handy list of 7 habits that every virtual assistant should adopt.
Keeping a regular working schedule.
One effective way to ensure that you're working when you need to is to stick to a regular working schedule. You can still keep a 9-to-5 schedule when you work from home. In fact, it's even easier to do so because you're cutting out the time for your commute. This way, you know that you need to get physically and mentally prepared to tackle the workday ahead of you.
Taking their lunch break with somebody.
One common change that virtual workers experience is that they end up having lunch alone, most likely at irregular hours. Unfortunately, this means that they don't get to spend as much time with friends and family and you might end up overworking yourself as well. Make it a point to eat lunch with your family or with a friend. This will help improve your mood and overall mental health.
Changing up their workplace.
You have the amazing opportunity to work from wherever you want, so take advantage of it! Budget allowing, try to take your work outside when you can. Work from a cafe, a co-working space, or even on a hotel on holiday. It will be a nice way to treat yourself for all the hard work you've been doing.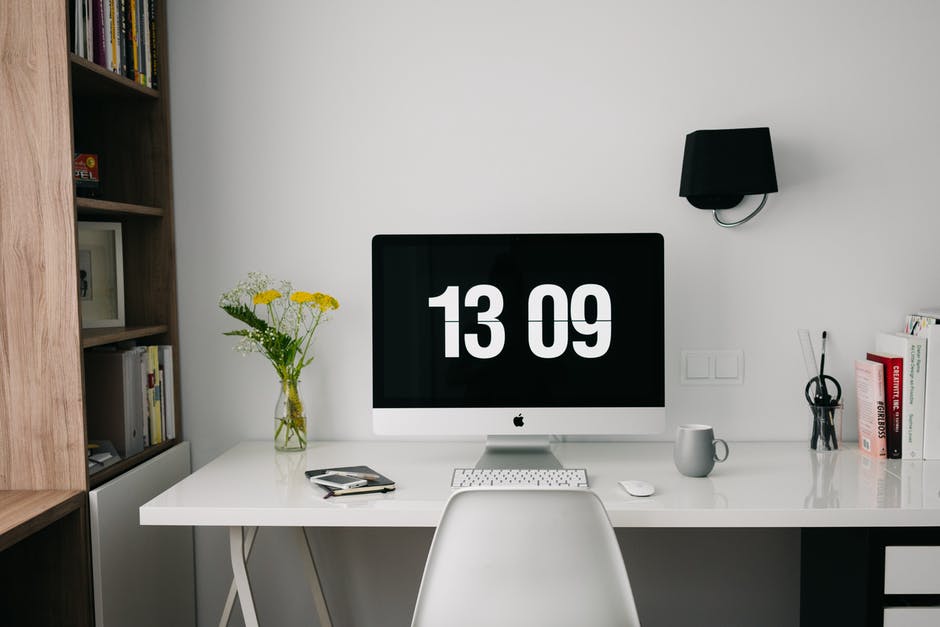 Maintaining a tidy work area.
They say that a cluttered desk is a sign of a cluttered mind. Organize your workspace so you can easily find whatever you need and you lessen the distractions at work. Spend some time and money on your storage space so you can keep your desk clear.
Learning when and how to say no.
You should not accept every job that comes your way. This is a sure way for you to reach your burnout point. If your potential client wants you to work at ungodly hours or be on call 24/7, it might be better to say no to their job offer.
Sleeping early.
Sleep is one of the most important things when it comes to keeping yourself physically and mentally fit. Make sure you get at least seven hours of sleep each night to stay alert and efficient.
Waking up early.
When you rise early, you get more chances to reach your goals for the day. This also means that you get more hours to spend on other important things like working out, eating a nice breakfast, and just getting ready for the day ahead.
Online work is both rewarding and challenging. The key thing to remember is that your success as a virtual employee largely depends on how well you handle your job. It's important to stay professional at all times. By making sure that you generate healthy habits from the get-go, you can more easily guarantee your success in the virtual assistance industry.
Next: What Does An Ebay Seller Virtual Assistant Do?
20Four7VA recognizes the challenge of effectively managing an online business – and we are very eager to help. Our company specializes in eCommerce VIRTUAL STAFFING SOLUTIONS, providing customizable and scalable solutions to small, medium, and large enterprise business owners so they can focus on growing their business.
Ready to have access to incredible people with incredible skills in the most cost-effective way? Give us a call at our toll free number 1 (443) 856-4882 today!