10 Home Office Decorating Ideas to Inspire Productivity
When you're working as a home based virtual assistant, you get to design your own office. This is both a good and a bad thing. It's a good thing because you get free reign. You can build an office that will really inspire you to work well. It's a bad thing because most of us don't really know what we want or how to get started. It's easy to just give up and work from your bed or the dining table, but this won't really work for you in the long run. If you want to enjoy doing your job, you have to spend time, money, and effort into building a smashing home office.
Need some tips? Here are 10 home office decorating ideas to inspire your productivity.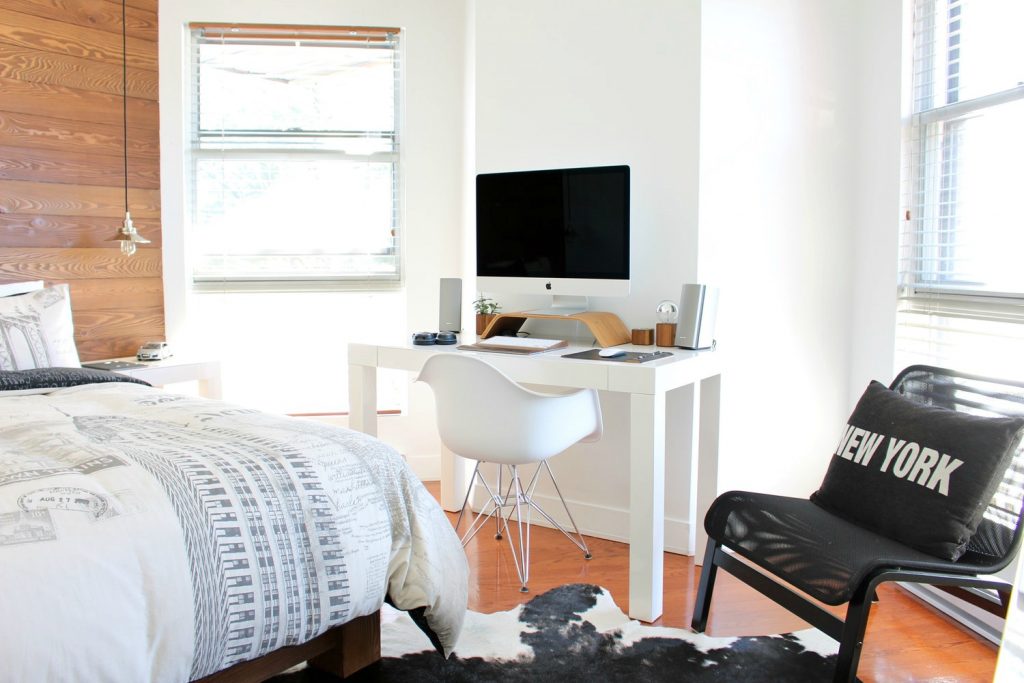 Choose the quietest, most isolated location in your house.
This will be important because you will definitely want some peace and quiet to focus on your work. It will be essential when you're attending some online meetings too.
Keep your home office well lit.
Lighting sets the mood of every room. To save energy, you can place your desk beside a window so you can utilize sunlight during the day and just use artificial lighting when you're working at night.
Make sure that you can keep it at the right temperature.
Outfit the room with a fan, air conditioning, or a central heating and cooling system so you won't become too hot or too cold. Poor temperature control will derail your productivity.
Maximize space by using double-duty items.
A desk that doubles as a cabinet or a chair with a hidden storage area can help you save space. You can also use your walls for storage by installing hanging shelves instead of having a regular shelf that eats up a lot of floor space.
Make sure there's enough storage space.
To better organize your things, make sure that you've got enough cabinets and drawers to store everything properly.
Invest in a comfortable chair.
Save your back from aching by investing in a sturdy but comfortable chair. Remember, you will be sitting on it for several hours every day, so get an ergonomic chair!
Get sturdy pieces instead of cheap stuff that won't last.
It can be tempting to get cheap desks and cabinets that look good but will be scrap material in just a few years – or even months! Don't fall for this trap. Do your research and buy pieces that will last you for several years to save money in the long run.
Personalize your desk and walls with tasteful decorations, artwork or photos.
Inspirational quotes, beautiful outwork, a potted plant, some photos of your loved ones – these are just some things that will really brighten up your workspace.
Don't make the room too cozy.
Be careful not to make the room too cozy or you'll end up becoming sleepy every time you try to work. Avoid dim mood lighting, squashy chairs, or a television set right in your home office.
Make sure you've got trash bins to keep the place clean.
Don't forget the trash cans! Have one near your desk to make sure that you avoid cluttering up your actual workspace.
Building your room will be hectic, but it's definitely going to be fun too. Take your time to get things just right and you'll surely have a great home office that will last for years and make you love your work more.
Next: 7 Blogs To Read To Help You Boost Your Productivity
20Four7VA recognizes the challenge of effectively managing an online business – and we are very eager to help. Our company specializes in eCommerce VIRTUAL STAFFING SOLUTIONS, providing customizable and scalable solutions to small, medium, and large enterprise business owners so they can focus on growing their business.
Ready to have access to incredible people with incredible skills in the most cost-effective way? Contact us today!