Amplify your podcast's message with admin, marketing, and business support from a Podcast Virtual Assistant
Podcasting is easier with a virtual assistant. A Podcast Virtual Assistant (VA) can assist you with the many behind-the-scenes tasks involved in any successful podcast. Our Podcast VAs can work on admin tasks such as managing email lists and transcribing audio to more creative ones like scriptwriting and podcast promotion. You can also hire a Podcast VA to help manage any recording and editing duties.
DELEGATE TIME-CONSUMING TASKS
Podcasting is a fun and great way to engage with your audience and connect with various subject matter experts. But a lot goes on behind the scenes of any successful podcast series. Hiring a podcast VA is one of the best ways to ensure you get all the pre-and-post-production work done so you can shift your focus on value-adding tasks.
SAVE
MONEY.
Getting virtual assistant services is a more cost-effective solution than hiring onsite staff. Hiring VAs can create a productive, diverse, and effective podcast team without bloating your labor and overhead costs.
EASILY SCALE YOUR
BUSINESS.
Hiring VAs gives you access to a wide pool of remote talent scattered across the globe. Whether you need someone with considerable podcast production experience or top-notch editing skills, 20four7VA will match you with the right VA wherever they may be.

WHAT CAN AN PODCAST VIRTUAL ASSISTANT DO FOR YOU?
 Administrative
While essential in running successful podcasts, admin tasks can be time-consuming. Don't let back-office work take your time and focus away from your core tasks as a podcast creator or host. An admin Podcast VA can assist with your podcast's daily operations, covering tasks like data entry, managing email lists, and transcribing audio.
Business Support
From researching potential guests to uploading your podcast episodes, our business support Podcast VAs can help you keep your podcast processes running like a well-oiled machine. Other tasks they can do include adding subtitles, ID3 and meta tagging, and topic and competitor research.
eCommerce
Ensure your podcast series stays current and engaging by getting a marketing support VA. A Podcast VA specializing in marketing can help you with scriptwriting, creating quote cards, social media management, and much more. They can also handle the technical tasks you need to record, edit, and publish your podcast.
Marketing
Our Marketing VAs have the skills you need to grow your business. They can create enticing product descriptions, edit product photos and videos, and do keyword research to ensure that your products attract the right buyers.
WHAT MAKES 20FOUR7VA THE BEST REMOTE STAFFING SERVICES PARTNER?
Within days, we will match you with a pre-vetted and skills-assessed VA from our global talent pool. Get top-notch remote talent to help you grow your online business.
RISK-FREE SERVICE
No upfront fees and no long-term commitment required! We provide our client-VA matching service at no cost to you. You'll only start paying once you've hired a VA.
END-TO-END STAFFING SOLUTIONS
Our services don't end with sourcing and vetting. We offer a complete remote staffing service, from onboarding and training to payroll and offboarding. We'll even provide you with a dedicated Account Manager!
OUR ECOMMERCE VIRTUAL ASSISTANT PACKAGES
Administrative
Price starts at
Data Entry
Manage Email Lists
Transcribe Audio
Schedule Management
Track Online Promos
Email Management
Advertiser Communication
Guest Communication
Meeting Preparation
File Management
Get Quote
Business Support VA
Price starts at
Upload Podcast Episodes
Podcast Player Submission
Add Subtitles
ID3 Tagging
Meta Tagging
Podcast Distribution
Keyword Research
Topic & Competitor Research
Research & Prequalify Guests
Comment Moderation
Get Quote
Business Support VA
Price starts at
Writing Scripts & Show Notes
Blog & Copywriting
Podcast Artwork
Video Editing
Audio Editing
Create Audiograms
Create Intros and Outros
Follower Engagement
Podcast Promotion
Social Media Management
Get Quote
HOW IT WORK
20four7VA helps busy people like you save time so you can focus on the high-value tasks that deliver growth and profit.
We will match you with a suitable eCommerce VA in four easy steps.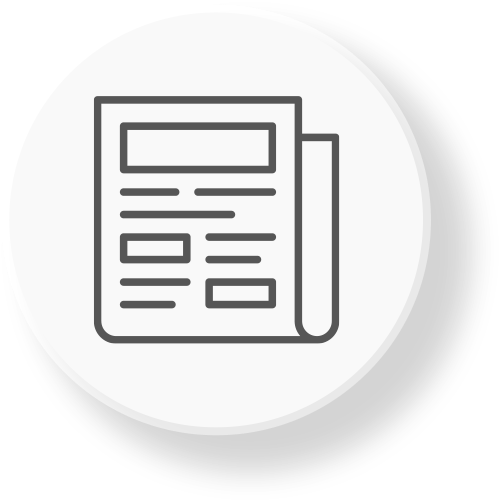 FILL OUT OUR CONSULTATION FORM SO WE CAN SET UP A CALL TO BETTER UNDERSTAND YOUR BUSINESS NEEDS.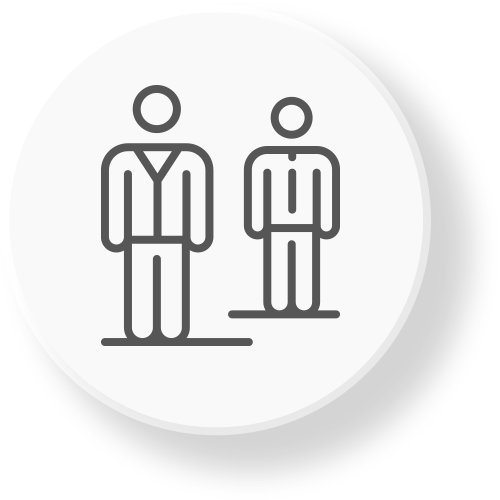 WE'LL SEARCH OUR PRE-VETTED TALENT COMMUNITY FOR A VA WHO MATCHES YOUR BUSINESS NEEDS.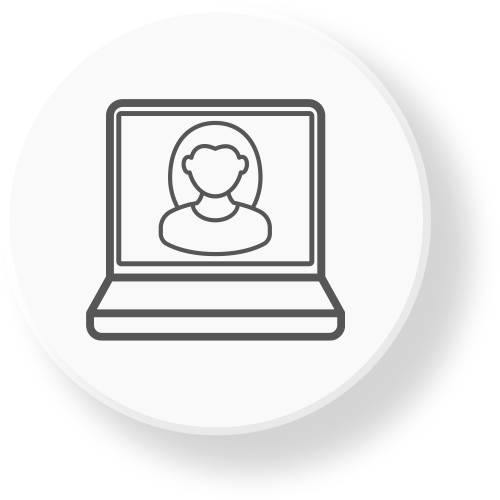 WE'LL SET UP INTERVIEWS FOR SHORTLISTED VA CANDIDATES.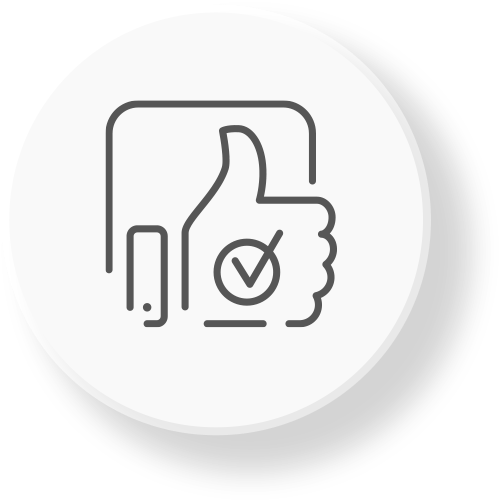 ONCE YOU'VE SELECTED A VA AND FINALIZED THE VA SHIFT SCHEDULE, WE WILL SET UP YOUR SUBSCRIPTION. AND JUST LIKE THAT, YOUR VIRTUAL ECOMMERCE ASSISTANT IS READY TO START WORKING!
1. What is the difference between working with 20four7VA and hiring freelancers?Working with 20four7VA means saving time and effort with the recruitment process, ensuring data security, and having business continuity measures in place. Additionally, your assigned Account Manager and 20four7VA's support staff are dedicated to providing top-notch, end-to-end remote staffing services.
2. How can I ensure data privacy and the security of my business and our clients?20four7VA treats data privacy and cybersecurity very seriously. Our IT support team has security protocols in place to safeguard your information.
3. Where are your VAs located?We have VAs worldwide in countries where English is widely spoken and a stable internet connection is accessible. Most of our VAs are located in the Philippines, where the English literacy rate is among the highest in Asia.
4. How do you track the VA's logged hours?20four7VA clients can access our proprietary VA time reporting and screen monitoring software. With this program, you can easily view your VA's logged hours, applied leaves or overtime, and more.
5. How soon can my Admin VA work for me?The end-to-end process of hiring and onboarding a VA takes around five (5) business days upon approval of the Job Description (JD). Please note that this time frame only applies to cases where suitable VA candidates are readily available in our talent pool.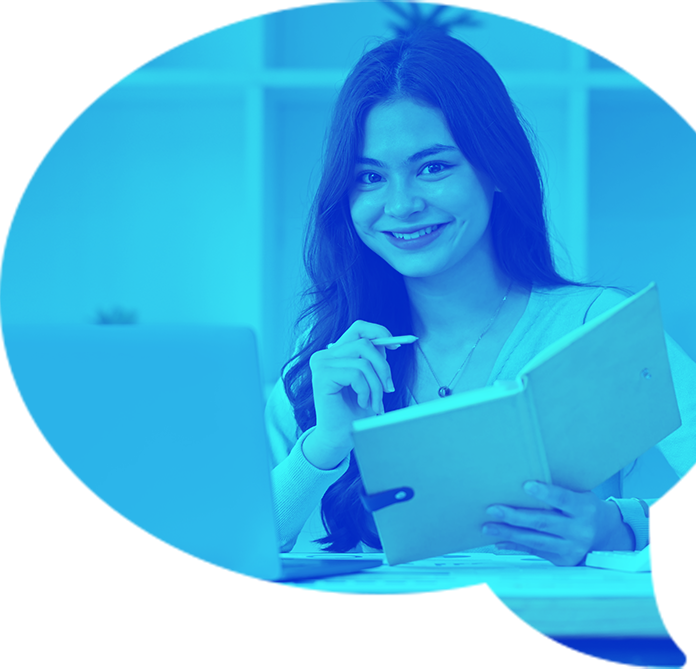 ALL VA PACKAGES INCLUDE
FREE pairing service with our vetted and trained VAs
Complete onboarding assistance
 Account Manager (AM) to assist with any issues and help monitor VA performance
Access to our VA time reporting and screen monitoring software
Recruitment, HR, accounting, and IT support
40+ training and upskilling modules for your VAs
Multichannel support through email, chat, and phone
Data security and privacy guarantee
Customizable VA team packages
Succession planning and VA talent pipelining
Upgrade, downgrade, or cancel anytime
HIRE A VIRTUAL ASSISTANT TO GROW YOUR
BUSINESS
20four7VA is committed to helping clients succeed.
Free up your time so you can work on the things you do best. Hire a virtual assistant today!