Virtual Assistant UK
Hire an offshore Virtual Assistant for your UK-based business and save up to 80% on labour costs!
Virtual Assistants for UK-based Businesses
If you're a UK-based business, you know that rising inflation rates are one of the many factors that can impact your business's ability to continue operating. It will increase business costs (e.g., labour costs, petrol, raw materials, etc.) and potentially shrink your bottom line. Not all businesses can handle the blow of inflation, and small businesses may be forced to downsize or even cease operations. By hiring a virtual assistant UK businesses like yours can avoid this fate.
WHAT IS A VIRTUAL ASSISTANT?
A virtual assistant (VA) is a professional who does their work remotely. When people think of a virtual assistant, they usually think of a personal or executive assistant. But in reality, virtual assistants can have varying skills or expertise and provide support on a wide range of functions. Depending on the company's needs, you can find virtual assistants who can handle everyday admin tasks such as answering phone calls or data entry or more specialized functions such as social media management or IT services.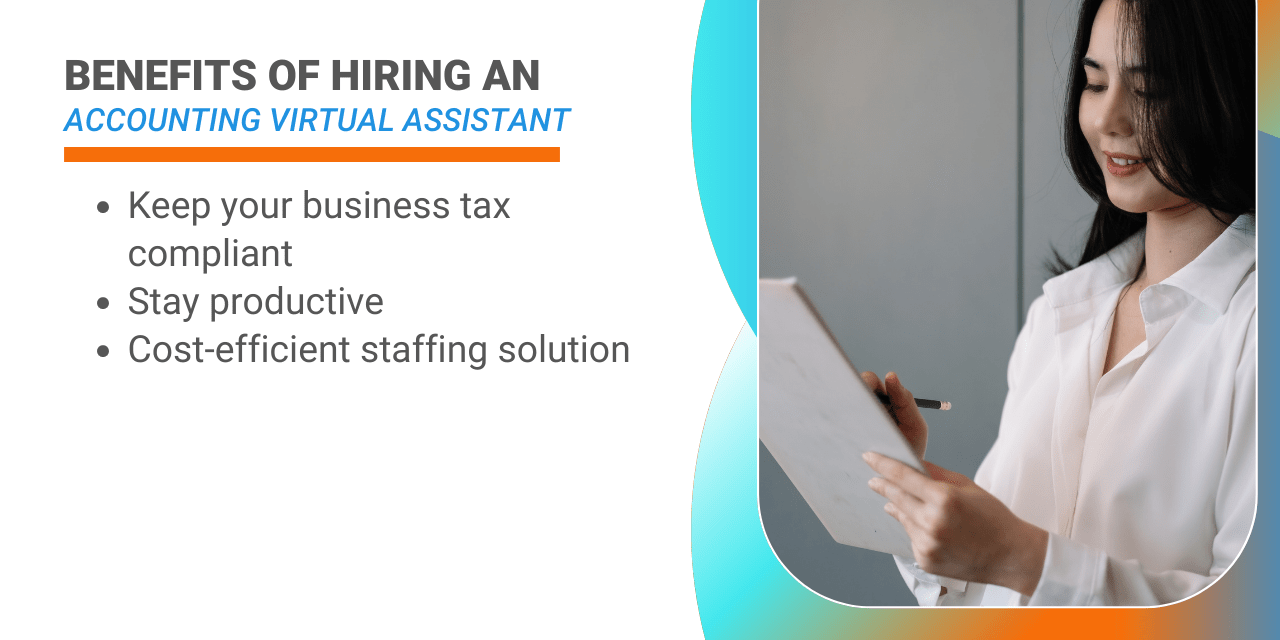 WHY HIRE A VIRTUAL ASSISTANT FOR YOUR UK-BASED COMPANY?
TAKE CONTROL OF YOUR TIME
By hiring virtual assistants UK based companies like yours can have better control of their time. You can delegate time-consuming tasks not part of your team's core function to a dedicated virtual assistant. Virtual assistant services can help you and your team more time to focus on other value-adding jobs without worrying about back-office tasks falling through the cracks. Additionally, hiring virtual assistants can also allow you to save more time that you can use to focus on other important things like your personal time, social activities, and family life.
SAVE (MORE) MONEY
Hiring virtual assistants is the way to go if you want to increase productivity without overshooting your budget. And instead of limiting yourself to hiring just UK virtual assistants or those living within the UK, why not find your remote talent from other parts of the world? Virtual assistants from Asia and Latin America can provide excellent support services at a fraction of the cost of hiring UK virtual assistants—up to 80% in savings. Simply put, hiring the right virtual assistants means getting to save time and getting more work done while saving money at the same time.
ENSURE BUSINESS CONTINUITY
By hiring a virtual assistant UK companies can help ensure business continuity by reducing labour costs. The support VAs can offer companies is essential in maintaining a high level of business productivity even when there are budget constraints or labour shortages in your country.
STAY ACCESSIBLE TO CLIENTS DAY IN AND DAY OUT
Virtual assistants who work remotely from other parts of the world can ensure that business processes such as customer service support are available 24/7. Your customers have a reliable client support assistant who can help them with their queries, even after business hours in your time zone.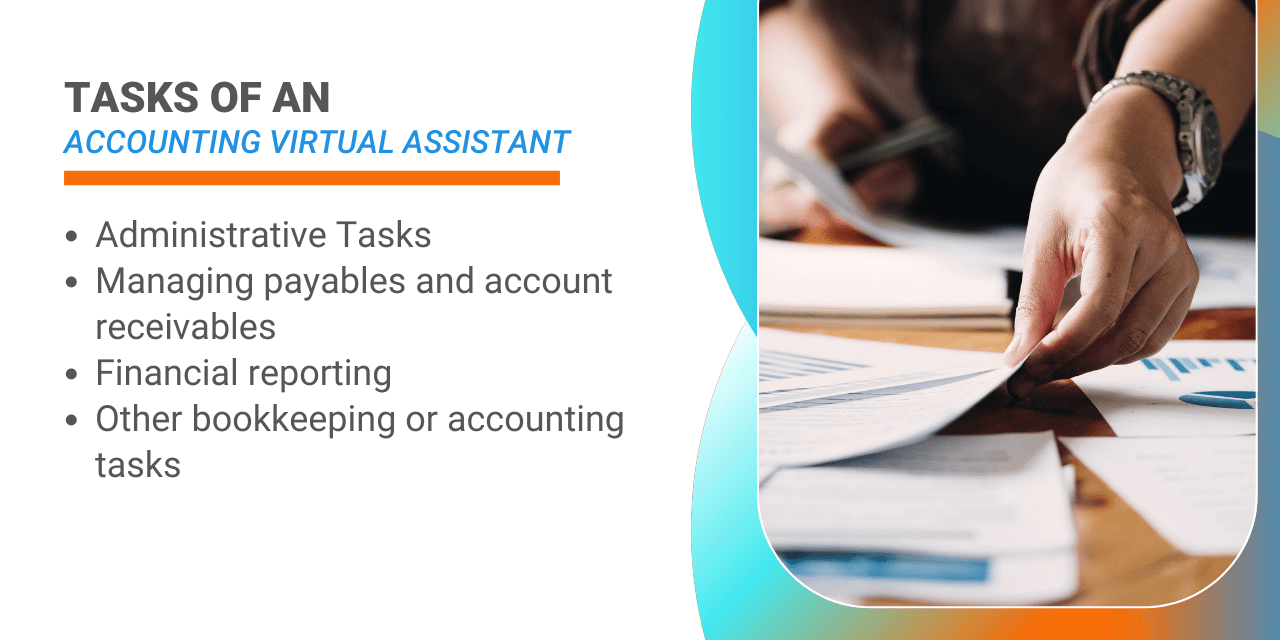 WHAT TASKS CAN VIRTUAL ASSISTANTS DO FOR YOU?
Hiring a virtual assistant allows you to check off more tasks on your to-do list and focus on more important projects.
ADMINISTRATIVE SUPPORT
Data entry

Scheduling meetings

Email management

File management

Travel arrangements

Routing phone calls

Other admin work
MARKETING SUPPORT
Content writing

Social media marketing

Influencer marketing

Email marketing campaigns

Graphic design

for marketing collateral

Managing online communities

Marketing research

Other marketing services
BUSINESS SUPPORT
Lead generation

Live answering service

Client onboarding assistance

Project management

Budget tracking

Creating team or staff work schedules

Competitive research

Report generation

And other VA tasks
These are just some of the services a VA can offer your business. If you have more specific needs, you can work with a reputable virtual assistant agency to help you find the most cost-effective support solutions.
IMPORTANT VIRTUAL ASSISTANT SKILLS
When hiring virtual assistants, you should be as thorough as when you're recruiting in-office staff. It's important to ensure that the VA's skills, work experience, and values are aligned with your business needs. To find the best virtual assistant for the job, you must ensure that they have the following basic transferable skills and qualities.
BASIC COMPUTER SKILLS
Perhaps the most important "technical" skill all virtual assistants should have is proficiency in using a computer or laptop and knowing the basic MS Office and Google Workspace programs. VAs do remote work, which requires, at the minimum, two main tools: a working device and a stable internet connection. Virtual assistants don't always have the luxury of talking to an IT support team, so they must be able to do basic troubleshooting.
COMMUNICATION SKILLS
Any company working with a distributed or remote team can experience challenges keeping clear and open communication channels. They must set up their remote team for success by providing synchronous and asynchronous communication apps. It's up to the virtual assistants to know which one to use for a specific concern. Some VAs might also be tasked to answer phone calls, so they must have good verbal communication skills to talk to clients or business partners.
TIME MANAGEMENT SKILLS
While you can find a dedicated VA that only has your business as their client, it's not uncommon for virtual assistants to have multiple clients. They can work with many businesses part-time throughout their work week. For many small businesses or clients, this is not a point of concern as long as the virtual assistant can manage the hours in their working day. Whether they have one or multiple jobs, they must ensure they complete their assignments correctly and effectively. To avoid conflict, they must also ensure that other commitments are addressed outside their paid work hours.
However, even if a virtual assistant is dedicated to just one client, managing their time well is still an essential skill they need to have. VA work, including admin and other back-office tasks, can take up much time. And if these tasks are not prioritized well, some might fall through the cracks, and the VA might bring down the team's productivity.
ADAPTABILITY
The workplace, most especially the VA industry, is continuously evolving. If they want to keep up with the fast-paced environment, virtual assistants must be quick to adapt and willing to learn. By being open to new information, they can further strengthen their expertise or offer new services to their customers.
Plus, having a virtual assistant who's open and excited to learn can prove helpful to any business. For example, a Marketing VA can stay updated with the latest marketing trends by researching and knowing how to read marketing data instead of simply relying on what they've been doing for months or years.
INTEGRITY
Virtual assistants will access your company data and internal operations, so you need someone who knows and will do the right thing even without anyone watching. This character trait is difficult to discern from afar, but you can ask specific questions during the hiring process. You can also request candidates to provide a short list of character references that you can reach out to for a quick but thorough background check.
HOW TO HIRE A VIRTUAL ASSISTANT
When searching for virtual assistants UK small businesses and companies might automatically gravitate towards hiring freelancers. They can look for UK virtual assistants on British freelance career platforms. But why limit yourself to a geographical range when you can find the best remote talent your business needs from anywhere worldwide?
GET THE BEST VIRTUAL ASSISTANT SERVICES FOR YOUR UK COMPANY
If you want the best virtual assistant for your business, you should take advantage of one of the benefits of the VA industry: access to a bigger global talent pool. However, it takes a lot of time and effort to screen, hire, and onboard a virtual assistant. Our solution? Work with a virtual assistant agency that offers end-to-end, cost-efficient remote staffing solutions.
By working with 20four7VA, you get access to the following end-to-end services:
8-step hiring and recruitment process

Onboarding assistance

Dedicated Account Manager who can help with addressing your concerns and managing VA performance

IT Support

In-house Training

Payroll Processing

and many more
Ready to find the right virtual assistant to improve your business' productivity and help you achieve the ever-elusive work-life balance? Then contact 20four7VA today!
Ready to find a Virtual Assistant UK?