How to Prepare for a Skype Interview
Now that you have a prospective client interested in getting to know you, it's time to cover the basics for a smooth-sailing Skype interview. This is the best way to communicate what you can offer to them in a more detailed manner.
Take note, a Skype interview is a two-way street. It will be your chance to get to know your future client too, so ask questions and make the most out of it. It's only natural to get nervous and restless while waiting for that all-important call, but don't fret. Here are some helpful tips to help you prepare for that Skype interview: 
Check your WiFi speed and connection

. Make sure your connection's speed is acceptable. Also, double check to see that there are no connection interferences. The last thing you want is a client asking to reschedule your interview due to poor connection on your end. Check your speed via https://www.speedtest.net. This will give you an idea just in case there is a problem with your provider.

Do an audio and video check

. Tinker with your Skype and practice by calling a friend. Check your audio and video functions to ensure that you are seen and heard clearly. Another tip is to have a mock interview with a friend. This helps take away jitters which is definitely helpful when the time comes for the actual interview to happen.

Dress presentably.

Looking good will give you a boost of confidence. Make sure your hair is tidy, and wear presentable clothes. You need not wear a suit or a blazer, but make sure that you look professional. No skimpy outfits for the ladies and no sleeveless shirts for men please.

Have a copy of the job description.

To remain calm during interviews, make sure that you've gone over the job description again and again. Always keep a copy of it nearby during your interview in case you forget some details.

Have a copy of your resume close to you.

There will be times when your nerves get the better of you. This might cause your mind to go completely blank. Make your resume is available when you need it; it can help you clearly state your skills and experiences in an organized manner. This will also help you avoid jumbled thoughts and useless chatter. Go straight to the point with the information your prospective client wants to know. 

Make a list of questions.

To avoid missing out on anything, make a list of questions for your future client. This is the best time to find out interesting information about their business. Remember, you also get to decide if you want to accept the job offer. Ask important questions that matter to you the most.

Be prepared with your portfolio.

There will be occasions when a client wants to see more sample work. Be prepared with a stockpile of your best work so you can easily send them over in case they are required.

Stay calm and positive.

To get rid of those unwanted nerves, go for a walk to clear the mind or listen to good music. Have a positive outlook, and get excited for the right reasons. This is your chance to show your personality, so do not allow your nerves to take over.
There you have it! These tips will come in handy when you're preparing yourself to give an excellent performance during your interview.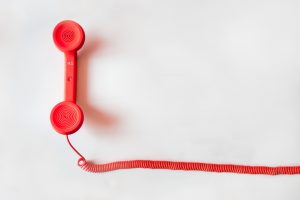 There is no harm in messaging any members of the 20four7VA team if you have questions and inquiries as will. Remember, the job that is meant for you will come. Have faith and know that you are qualified. Your talent and skills are the factors that you need to highlight, so a boost of confidence won't hurt! Keep a positive outlook, and the job that you desire will be yours.
Next:  Essential Tips in Applying for a Home-Based Job.
20Four7VA recognizes the challenge of effectively managing an online business – and we are very eager to help. Our company specializes in eCommerce VIRTUAL STAFFING SOLUTIONS, providing customizable and scalable solutions to small, medium, and large enterprise business owners so they can focus on growing their business.
Ready to have access to incredible people with incredible skills in the most cost-effective way? Give us a call at our toll free number 1 (443) 856-4882 today!