LeadsCon 2021 in Las Vegas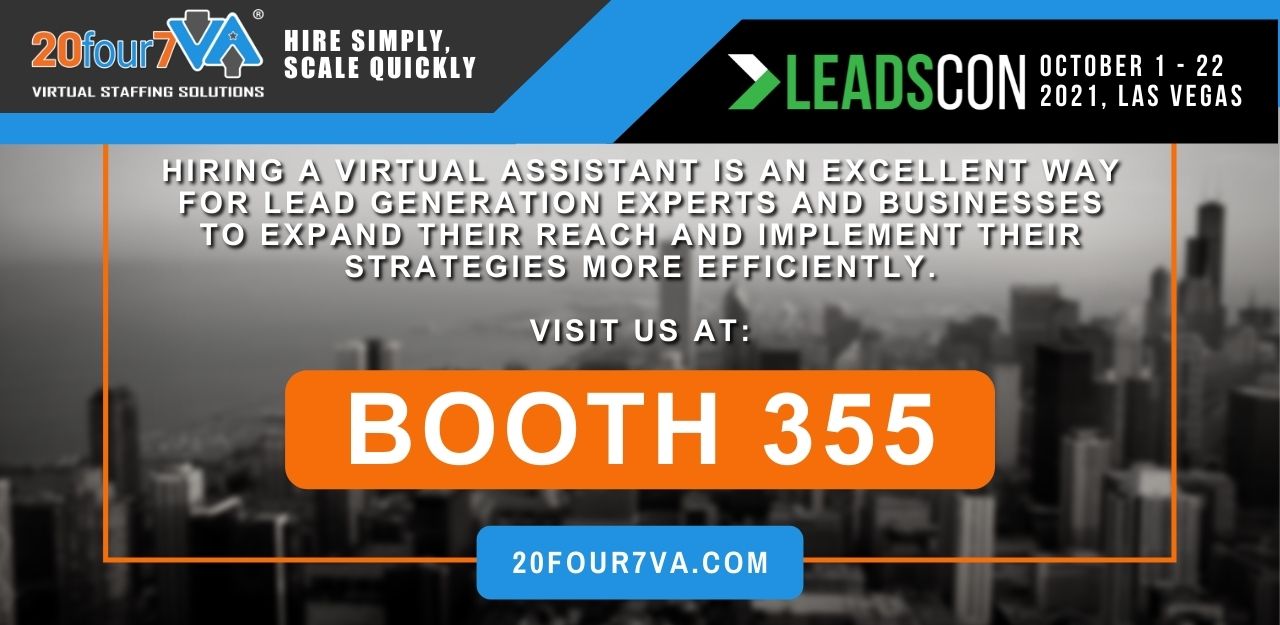 We are joining LeadsCon as an exhibitor for the second time this year, and we are happy to announce that LeadsCon 2021 will be a live conference in Las Vegas.
At 20four7VA, we're on a quest to expand our service to include different verticals, and the lead generation industry is definitely a natural fit for our virtual assistant services. Lead generation experts can benefit from hiring a virtual assistant or a team of virtual assistants to augment their existing workforce and help them implement various lead generation strategies at a faster pace.
We believe that LeadsCon 2021 brings an excellent opportunity for us to share the value of offshore virtual staffing to lead generation specialists in attendance, and we definitely hope to see you there!
What is LeadsCon?
LeadsCon is a three-day conference and exposition for lead generation and performance marketing professionals. The event is attended by top industry professionals who are keen to share their insights about new lead gen strategies and trends that will help attendees gather, nurture, and convert more leads.
Who Attends LeadsCon:
Over 2,700 lead gen and performance marketing professionals across the top 25 industry verticals
Exhibitors who provide useful services and information for lead gen professionals
Anyone who's interested in generating more leads for their business and growing their lead gen strategies
Event Details:
When: October 21-22, 2021
Where: The MGM Grand, Las Vegas, Nevada
Register for LeadsCon 2021:
You can register for LeadsCon 2021 here. Got your tickets? Don't forget to visit us at Booth # 355. We've got special promos waiting for those who check out our booth. See you there!