Tips on Lowering Operational Costs for SMBs

For small- to medium-sized businesses (SMBs), cutting down on operational costs is an important factor when it comes to scaling or growing their company. Unfortunately, finding the perfect balance between keeping your company perfectly functional and keeping costs as low as possible is a tricky thing.
The question of how to reduce operating expenses in business or how to cut cost in a company isn't something that should be answered without careful consideration. It won't do to unthinkingly cut off a part of your business that you deem inessential just to save a few hundred dollars a month. Instead of helping your business flourish, improper cost-cutting will most likely just drag your business down further.
Cost-cutting shouldn't be a seasonal thing for any company as well. To strategically and successfully implement any type of cost-reduction method, it's important to learn how to reduce expenses in the office all year round.
To help you with lowering your operational costs the smart way, here are some useful suggestions on reducing operation costs for SMBs.
6 Tips on Reducing Operational Costs for Small to Medium Businesses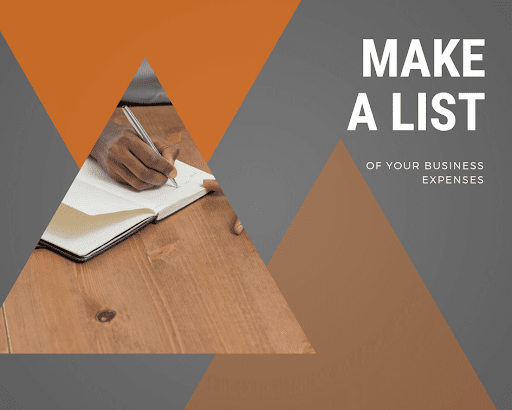 1. Make a complete list of your expenses.
Whenever you're planning something, one of the most important things you need to do first is to assess the current situation and list down all the essential factors that you need to consider. In the case of lowering operational costs for SMBs, having a complete list of your business operating costs is that vital first step.
Knowing and fully understanding all your expenses will help you identify which ones are indispensable, which ones can be lowered down, and which ones are completely unnecessary. Many of these unnecessary costs are small and barely noticeable at a glance such as monthly subscriptions, wasted office resources, and so on, but they definitely add up. Knowing where the cash leaks are and where spending can be optimized will help you jumpstart your cost-cutting strategy in the most positive way.
Don't know where or how to get started? This article from The Balance will give you an idea about some of the most common expenses involved in running a business.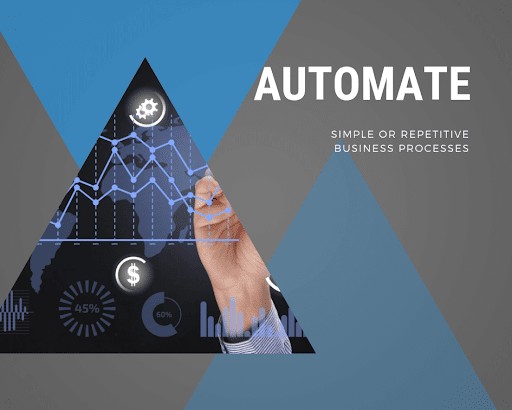 2. Automate your processes.
Business process automation sometimes gets a bad rep because many major automations require purchasing some expensive tool or software or hiring a big-time consulting agency to automate the processes for you. However, this isn't always the case.
There are many aspects of the administrative process, sales process, or customer service process that can be easily automated without necessitating that you spend way too much of your tech budget. Embrace technology and purchase or subscribe to some affordable but effective software to reduce manual tasks and allow your team to focus on what's truly important.
Some examples of automation software include accounting and invoicing software, email marketing automation, automated database or CRM creation, social media schedulers, and so on.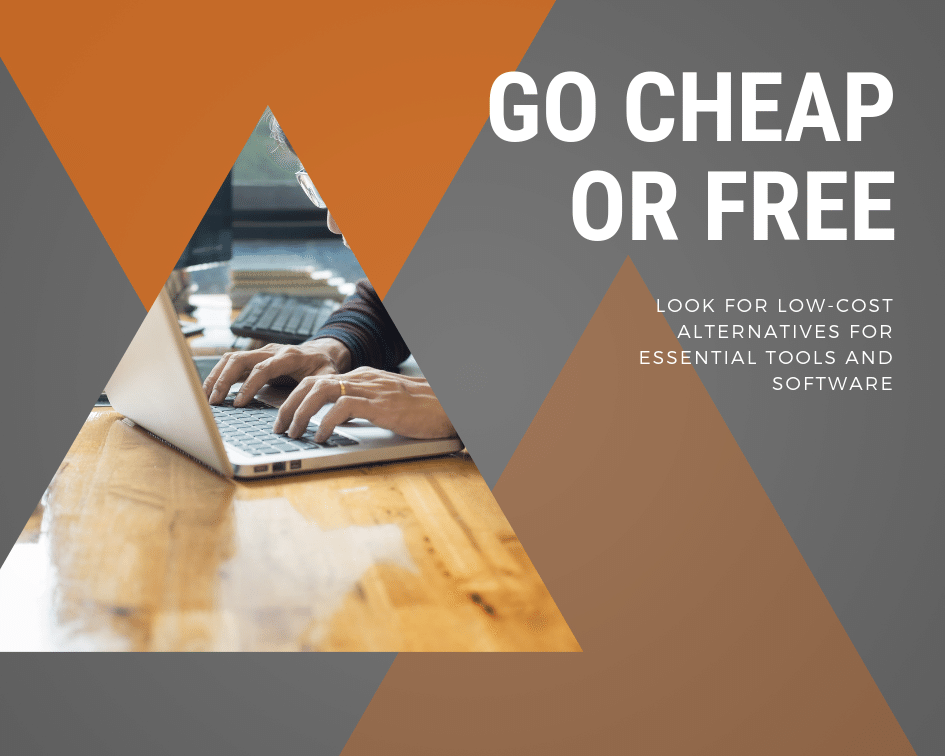 3. Cut down on unnecessary tools and look for cheaper or free alternatives to some necessary ones.
In order to automate your processes and maximize efficiency, you will need to pay for certain tools and software. In the process of finding the best ones for your budget and purpose, you might have subscribed to several software plans. It's important to regularly assess your business tools to figure out whether they are still serving an important purpose. Getting rid of unnecessary tools and software is one of the easiest ways to reduce your monthly expenses.
4. Minimize infrastructure costs.
Moving to a smaller office or even a shared office space isn't a sign of a failing company; it's a sign of smart budgeting. Instead of paying too much spacious but outdated office space, look into shared workspaces or on-demand workspace rentals so that you will only have to pay for space you truly need.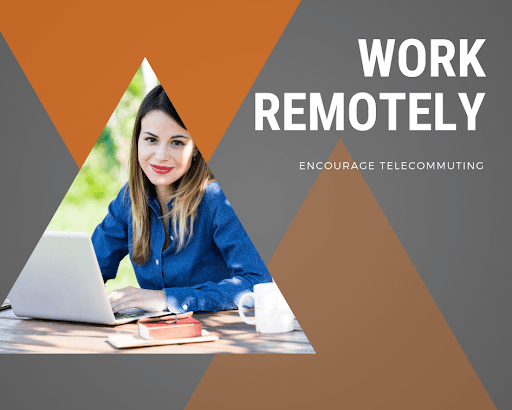 5. Encourage telecommuting.
This one goes hand in hand with reducing infrastructure costs. Encouraging your employees to work remotely will help you save on workspace costs especially if you can manage their schedules wisely so that you can reduce the number of your rentals. On top of that, the option to telecommute is also widely seen as a perk for employees. This means that you reduce operational costs and keep your employees happy at the same time. You can also work remotely from time to time to encourage them to embrace the practice more easily.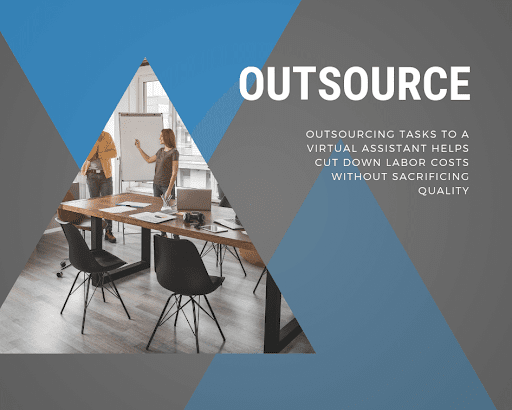 6. Embrace outsourcing and virtual assistance.
There are scores of CEOs and business owners today that will easily tell you how much outsourcing and virtual assistant services helped them scale their business faster and reduce the cost of doing business. For small- to medium-sized business, hiring virtual assistants is especially useful because you probably don't have the need or the capacity to hire several full-time employees just yet. Virtual staffing is also great for seasonal work and part-time work, both of which are pretty prevalent for SMBs.
Outsourcing work to virtual assistants in other parts of the globe can also help you take advantage of the diversity of talent available and the much lower cost of talent as well. If you're not yet familiar with hiring overseas virtual assistants, you can get help from experienced virtual staffing companies like 247VA. They can help you source, hire, and manage virtual assistants the easy way.
Hiring a freelancer or a virtual assistant to tackle necessary tasks that you and your other employees don't have time to do will help you ensure that your business runs smoothly even as you concentrate on growth strategies and big business decisions.
Want more tips that will help you think outside the box when it comes to knowing how to reduce costs in the workplace? Check out this article on Clever Ways to Cut Costs in Your Company.
Smart Outsourcing: Areas to Outsource
You've heard it time and time again: outsourcing certain aspects of your business operations can help you save thousands of dollars. But which areas of your business should you outsource? Here are a few tips.
Administrative tasks are essential to running a business, but having the business owner or CEO or even the managers or team leaders do these simple but time-consuming tasks is such a waste of time skill. It's best to outsource these. These tasks include calendar management, email management, appointment setting, some basic customer service or support duties, some basic research, transcription, data entry, and so on.
Providing top-notch customer service is important for any company especially if you're in the business of selling goods or services. Hire a customer service virtual assistant or a team of them to ensure that you're answering customer queries fast and providing an amazing support experience.
Virtual assistants who specialize in eCommerce tasks are often skilled in a wide range of eCommerce-related duties and can be expected to handle several assignments at a time. These tasks can include online store management, product sourcing, and product procurement, inventory management, product description writing, basic photo editing for product images, order fulfillment, online store setup, and many more.
No matter what type of business you have, accounting and payroll will always have a place in your business processes. The good news is that this is one of the most common things to outsource. You can hire a virtual assistant to do your bookkeeping, handle invoicing, take care of payroll, and many more. The important thing here is to make sure that you're hiring someone you can fully trust. When it comes to accounting, it's advisable to avoid hiring random freelancers on a freelancing platform and hire a virtual assistant from a trusted virtual staffing company instead. This adds a level of accountability and trust to your hire.
Software, Website, or Application Development
Having a beautifully designed website that offers a smooth, pain-free user experience is important for many businesses and even more so if your business is purely online (e.g. eCommerce, coaching or educational services, etc.). This is why it's highly advisable to hire a professional web developer and designer to create your website, software, or application. These things will be the face of your brand in the online world, so it's essential to ensure that they're giving your company a great impression.
Many SMBs are now focusing on digital marketing as opposed to traditional marketing simply because digital marketing is cheaper and arguably more effective. There are many different branches involved in digital marketing, so you will probably have to hire two or more people to handle this part of your business. While some digital marketers can handle more than one task (e.g. content writing + graphic design or website development + SEO), it's important to allow your virtual assistants to focus on their key competencies to ensure that they can deliver the best results.
The most common aspects of digital marketing are content marketing, video marketing, search engine optimization, search engine marketing, social media marketing, email marketing, pay-per-click advertising, reputation management, and so on.
Reducing your operational costs doesn't have to limit your productivity or hamper your growth. In fact, utilizing the tips above can spur your growth further and allow you to scale your business more quickly.
Which of the tips above are you planning on pursuing? If you need help with outsourcing and virtual assistance, we're here to help. Schedule a consultation call with us for free by clicking on this link.