AGM x 20four7VA = Business Success
20four7VA offers reliable and cost-effective virtual assistant services to help you grow your business.
Thanks for Your Interest in 20four7VA!
We've partnered with Attention Grabbing Media (AGM), an excellent full-service social media marketing and branding agency, to provide you with everything you need to grow your brand to a whole new level!
Grow Your Brand with Social Media Marketing & Virtual Assistants
Attention Grabbing Media gives you access to an outstanding team of marketing professionals who can create an effective, attention-grabbing strategy that will get your brand recognized. 20four7VA can give you the manpower you need to implement all your marketing strategies plus take care of any other tedious or time-consuming tasks in your company — at a lower cost compared to hiring in-house employees.
Sound great? Let's start finding your perfect virtual assistant for today!
More than 1,000 clients have scaled their business quickly by hiring virtual assistants from 20four7VA. Here are some of them:

How can you scale your business without spending too much?
From cost savings to staffing flexibility to ongoing support, HR, and payroll services, hiring a VA from 20four7VA can equip your business with the right recipe for growth. Watch our video to hear some of our clients share their experience with 20four7VA and how our VAs have made an impact on their business.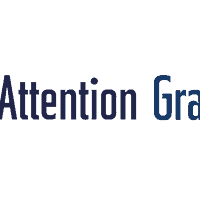 Fill Out the Form Below to Schedule a FREE Consultation with Us!
During the consultation call, we'll listen as you discuss your business staffing problems and needs. We'll then help you figure out exactly what type of virtual assistant you can hire to solve your problems! This is a free, no-strings-attached consultation, so don't worry if you're not yet 100% sure about hiring a VA. We're here to help you understand what, why, and how to hire a virtual assistant so you can make the best decision for your company.
Have a job description/task list ready?
Click the button below to submit our VA Request Form and
we'll find you a VA right away!