Thanks for Your Interest in 20four7VA!
We've partnered with Seller Labs, one of the best Amazon seller tools, to offer you 50% off the setup fee when you hire a virtual assistant from us. That's $49.50 in savings!
Use the coupon code SELLERLABS50 when you fill out our Consultation Form or VA Request Form to get the discount.
The Perfect Combination for Amazon Seller Success
Amazon + Seller Labs is already a great combination; 20four7VA makes it even better! You can count on Seller Labs for Amazon for useful Amazon tools, while 20four7VA virtual assistants provide you with the manpower you need to utilize these tools for peak Amazon performance.
Sound great? Let's start finding your perfect virtual assistant for Amazon sellers!
Not sure what type of VA you need?
Already have a job description/task list ready?
Being in the eCommerce industry, I've worked with a lot of remote staffing companies. 20four7VA is one of the few I would recommend to our own clients. Their VAs and staff have set a new standard for professionalism and efficiency. If you need help growing your business, reach out to these guys.
Jeff Cohen
Chief Relationship Officer at Seller Labs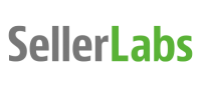 CHECK OUT SOME OF OUR OTHER CLIENTS

Why Choose 20four7VA
QUICK AND EASY HIRING
We only hire VAs with amazing potential to grow with your business. Our rigorous 8-step hiring and vetting process ensures that you get the most qualified VAs to help you provide better Amazon merchant services and reach Amazon success.
DEDICATED CUSTOMER SUPPORT
We pride ourselves on our ability to provide prompt and reliable support to all clients and VAs. Our Customer Support Team and IT Help Desk are always available to assist with any concerns and provide reliable VA services for Amazon sellers.
OVERSIGHT & ACCOUNTABILITY
We use a variety of performance monitoring tools, including our own time-tracking software, to make sure that your VA is meeting expectations.
FREE TRAINING & UPSKILLING
All 20four7VA virtual assistants are pre-trained and ready to go from Day 1. We ensure our VAs' continuous professional development by providing regular upskilling programs. We also train them to use the top Amazon seller tools and Amazon seller software for maximum efficiency and productivity.
HASSLE-FREE PAYMENT
We won't lock you into a long-term commitment or charge any upfront fees. We process your VA's payments weekly so you don't have to.
20four7VA is committed to helping our clients scale their businesses successfully in the way that we know best — through virtual staffing. We believe that our VAs can help you provide better Amazon seller services and are key to taking your business to the next level.
Watch the video below to learn how we can help you solve some of your biggest business problems through our staffing solutions.
How to Hire a VA from 20four7VA
As a full-service virtual staffing company, 20four7VA offers the complete VA package — a customizable and scalable virtual staffing solution where the client is fully guided every step of the way. We know that you're extremely busy, (that's why you're looking for VAs, right?), so we do all the heavy lifting for you!
From matching you with excellent VA candidates, which we do for FREE, to scheduling interviews with each candidate and arranging the onboarding process for your chosen VA, you have nothing to worry about.
Once you've chosen the perfect VA, our accounting team will also take charge of ensuring that your VA is paid on time for the hours you approve. We also have a dedicated Customer Support Office for each client-VA pairing who can deal with both your and your VA's concerns swiftly and efficiently.
We'll match you with the right VA.

We will search our database and send you a list of VA candidates that match your requirements.

Interview your VA candidates.

We'll set up an interview with your chosen applicants. You're welcome to give them a test task.*

Your chosen VA is ready to work!

We'll set up your subscription and your new VA will be ready to start the next business day.
Check Out What Our Clients Have to Say
20four7VA has been a great asset to our company. We found some smart and reliable people through them and we are very thankful for that.

Dr. Berg

My experience with 20four7VA has been good. Every time we have to talk to them they are really nice and effective to us. When we want to hire a new VA they are very efficient on sending resumes and making sure that they have everything we need. I would recommend 20four7VA to others.

Kids Warehouse

20four7VA is extremely helpful in all areas of business! They have really adapted to my needs in every way and I have successfully used them for the past year with no end in sight. Very grateful!

mVibe