OAXRAY is an online arbitrage tool that empowers you to make informed purchasing decisions. It enables you to power source from multiple mainstream sites and find product deals to resell on Amazon.
OAXRAY helps you find the most sellable and profitable products for your Amazon store.
If this sounds good to you but you need a lift operating the software, an OAXRAY VA will do just that!
Our OAXRAY VAs are trained in utilizing the software to help with the following product research tasks:
Compare the price of an item from various websites
Check the Sales Rank, Net Profit, and ROI
Apply filter and sort options to factor in customized costs and discounts
Produce a complete buy list of profitable items
Find Amazon Sources to Dropship and/or Sell on eBay
Create shadow listings (items that do not have a sales rank) and locate items that currently do not have a seller in Amazon
Locate items, itemize per geographical area and check the item availability in the store (retail arbitrage)
Ready to find the best deals for your store with the help of your OAXRAY VA? Book your FREE consultation today!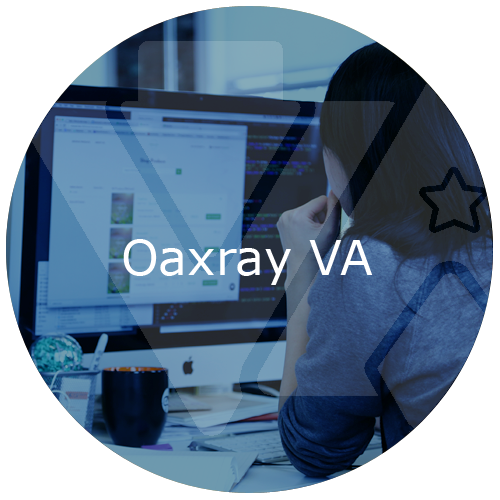 Our OAXRAY VA Packages
$65 / week
Part-Time
( 10hrs / week )
$104 / week
Part-Time
( 20hrs / week )
$173 / week
Full-Time
( 40hrs / week )
$99 setup fee following the 2-week provisional period applies.
What Our Clients Say
Catherine and Michelle are great to work with. Always responsive to our needs and concerns. They have provided us with exceptional VAs to work with. We cannot complain.

Purple Clay Brands

We are very impressed with 20four7VA and we are pleased with the VAs that are working with us. We do feel your process is a good one to keep tabs on our workers.

Rosemarie Collections

20four7VA takes the hassle out of hiring and looking after VA's. They care about how well your team is performing and check in regularly. You know they have vetted people to be able to offer quality staff. If there's ever an issue they move fast and do all they can to make it right. I highly recommend them for any business looking to venture into the VA world. It just makes sense.

Amazonian Trading Company Limited

Working with 20four7VA has been a real pleasure. The hiring experience went extremely smooth, both Michelle and Catherine were really helpful in helping us to first interview a number of VAs and then in the testing and choosing process as well. We ended up finding a fantastic VA who is indispensable to our business. 20four7VA are always providing new training to the VAs and they can also request new trainings if they would like. I would highly recommend 20four7VA and will certainly use them again in the future if we need another VA!

Little Wing Innovations

Very happy with the management of our VA. As we had never had a VA before 20four7VA were very helpful in helping us.

Incite Nutrition

The hiring, management, payment handling with your company has been wonderful!

Product Stop

The addition of our virtual assistant has been one of the most positive moves that we have made for our business this year. It has made all of the difference in our daily work life that this virtual assistant can take over many routine but very time consuming tasks. We need to learn to better utilize virtual assistants in our business. I complement 20four7VA for their skill in matching the needs of the client with the skill set of the virtual assistant.

Best Self, M.D.

Finding 20four7VA and my virtual assistant has allowed me to grow my business in lots of new ways. I recommend 20four7VA highly.

Live Blood Online

20four7VA has been wonderful working with me to find the correct staff that fits my needs and fits with my team. They consistently go above and beyond to make sure my staff has the training it needs.

Solutions 4 Ecommerce

My VA is very professionally trained. She is on time and take care of lots of my business. Very smart and follow up very quickly. Thank you for your service!

Lat Long Trade LLC
Schedule your FREE Consultation Call Today