BUILD YOUR VIRTUAL ASSISTANT CAREER WITH US
Flexible, virtual assistant jobs with top companies worldwide.
Find Remote Jobs Worldwide Easily
20four7VA is a virtual staffing company that helps freelancers and virtual assistants find their perfect work-from-home job. We have a pool of clients from all over the world looking for talented virtual assistants.
WORK FROM HOME

We spare you the time, effort, and expense of the daily commute. All the work we offer is home-based.
FLEXIBILITY

Full-time or part-time? We'll match you with a client whose needs match your availability!
COMPETITIVE RATES

We offer competitive rates based on your years of experience and skill proficiency.
REGULAR PAYOUTS

Your work is billed by the hour, and we will pay your client-verified hours weekly.
FREE TRAINING

We have various training programs to help you improve your skills for free.
Work with a dedicated team who can provide you with HR, payroll, IT, and training assistance 24/7!
JOIN THE 20FOUR7VA TALENT COMMUNITY
Don't see any job opportunities that match your skills?
Join our Talent Community to receive updates about new job opportunities at 20four7VA, free resources to help you with your virtual assistant career, and more! Submit the form on this page to stay updated
Other ways to stay updated:
Follow us on social media: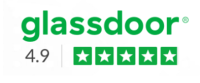 WHAT IS A VIRTUAL ASSISTANT?
A Virtual Assistant (VA) is a remote contractor who provides their clients administrative, technical, and creative assistance. Although many think virtual assistants can only perform admin jobs, that's not the case!
At 20four7VA, our VAs can do anything, from booking appointments and responding to emails to managing social media and creating a website. To be a successful virtual assistant, you must:
Have good communication skills
Be adaptable in every environment
Be able to work independently
Be open to continuous learning
Be flexible and a team player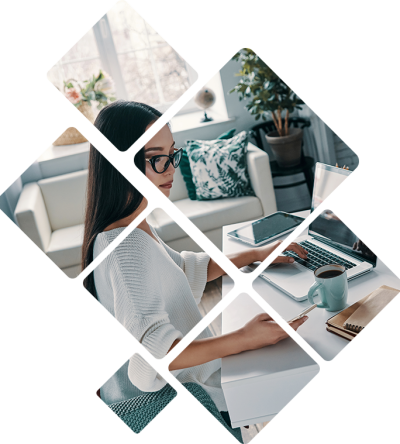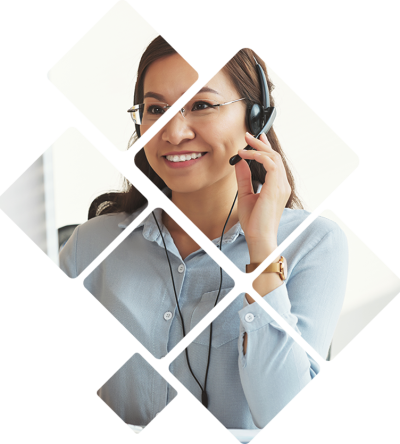 WHO ARE OUR VIRTUAL ASSISTANTS?
We have VAs from all over the world, including the Philippines and the rest of Southeast Asia, Eastern Europe, Jamaica, India, Latin America, and South Africa.
We hire highly dedicated people armed with the right set of skills clients are looking for in a virtual assistant. We hire VAs of varying work experience and skill levels, and we help our VAs improve their skills so that they can get the jobs and clients they want.
20four7VA accepts VAs in various niches, including Administrative VAs, eCommerce VAs, Specialist VAs, Podcast VAs, Construction VAs, Telehealth VAs, and more.
Ready to join our community of virtual assistants? Click the 'JOIN US' button below to join our mailing list and get updates!
WHY WORK WITH 20FOUR7VA?
Watch the video to know all about the perks of working with 20four7VA!
SYSTEM SPECIFICATIONS
Processor is at least Intel Core i3 or equivalent
RAM is at least 8GB
Operating System is at least Windows 10 (64 Bit), MAC OS/X, Ubuntu 19.10
Primary Internet Connection should be a 'WIRED' connection
Both primary and back-up Internet must have 10mbps or higher
USB Headset with Noise Cancellation Feature
For desktop users, a backup power supply (e.g. UPS) is required
An active Skype account (all internal communication and application updates will be sent via Skype).

Not sure if you're ready to make the jump to working from home?
VIRTUAL ASSISTANTS WE HIRE
20four7VA accepts VAs in various niches. We have many clients needing VAs with different types of expertise and varying levels of work experience, so we're always looking to find new VAs with amazing skills.
From general admin VAs to website developer VAs, there's a place for you here at 20four7VA. Here are the current skills that our VAs offer. If you can't find your skill here, don't hesitate to reach out! We'd love to find someone who needs your service.
THE VA APPLICATION PROCESS
Before applying for a position, double-check the requirements to make sure that you are qualified for the position. Applying for a position you're not qualified for will result in your application being rejected and could make your profile look bad for future applications.




What are the requirements for becoming a 20four7VA virtual assistant?
We accept applications from college graduates of any four-year course, college students, or those who have taken some college-level courses. We also have a set of requirements for computer systems, software, and internet connectivity. To help you assess this, you can take our '
Work from Home Readiness' quiz here
.
You may also scroll up to the System Specifications section above to check if your equipment and internet connection matches our minimum requirements
Once you start the application process, you will also have to pass a series of tests, interviews, and assessments. These will help us ensure that you're qualified to become a VA and assign you a tier level that will determine your hourly rate.
What countries do you accept VA applications from?
We hire VAs from countries where English is widely spoken and where a reliable internet connection is easily accessible. The bulk of our VAs are from the Philippines, but we also accept applications from VAs located in: other countries in Southeast Asia, India, Eastern Europe, India, South Africa, Latin America, and select US Territories.
How do I apply?
Option 1: Fill out and
submit the application form found here
! Take note that completing the application process only qualifies you for the 20four7VA Talent Community. You will still have to be matched to a client in order to start working and earning as a VA.
Option 2: You may also want to check our current job openings, to see if you're the right fit for any of them. Applicants who have the right skills for these jobs will have their applications fast-tracked. Once they pass our initial assessment, they will be immediately endorsed to the client. Take note that only applicants who match the JD will be entertained for fast-tracking. Please visit our Jobs page here to view our job openings.
What's the step-by-step application process?
Application Form and Requirements Submission

Initial Interview (video call)

VATRM or 1:1 Assessment with SME (subject matter expert)

Application Requirements Check (computer systems, software, and internet connection check)

Final Interview (video call)

Client Endorsement
How long does the application process take?
On average, the regular application process (not fast-tracked or active sourced) takes about 2-3 weeks depending on how soon you submit the requirements.
When will I get a client?
Once you pass the application process, you will be part of our VA Talent Community. Whenever a client comes in with a job request, we check our entire VA Talent Community to see who's qualified for the job. If you're qualified, you will receive a client endorsement email that contains the client's job description with the task list, shift preferences, and other details about the job.
To apply, you need to click the job-specific application form link you'll find in the endorsement email. You will also be asked to submit your Letter of Intent and updated resume along with the application form. If the client likes you, we'll set up an interview between you and the client. If the client decides to hire, we'll set up and facilitate your onboarding, and you can start working for the client as soon as they prefer.
On average, VAs get matched to a client within one (1) month from becoming part of our VA pool.
What are the work hours/work schedule?
You can tell us your work hours/schedule preference, but the client ultimately determines your schedule. Most clients prefer that you start on a fixed schedule. As soon as you get the hang of the tasks, you can then request to continue on a flexible schedule. Any schedule change requests will be subject to the client's approval. Note that our clients' shift preferences vary.
What are your current open positions?
How much will I earn?
Your earnings will depend on your hourly rate, which is determined by your tier level, and your contracted hours. The tier level and rate
ranges
will be discussed during the Initial Interview. Your tier level is based on your CV details, specifically your experience and skills, and your 1:1 assessment results. You will know your
final tier level
after completing the application process.
Do you provide training?
Yes, we provide several free training programs, both live and self-paced courses, for all our VAs.
What types of training do you offer?
The first training we offer is the VA Training Roadmap (VATRM) which is our signature training and assessment program that tests communication skills, learning curve, adaptability, and overall VA attitude. Passing the VATRM is a requirement for client endorsement. We also provide the following:
Self-guided Online Training Courses
Monthly Live Upskill Training Sessions
1:1 Performance Enhancement Training
Group Training Sessions
How will I get paid?
VAs receive their salaries directly to their bank account through Wise or Payoneer (in countries where Wise is not available). We pay on a weekly basis.
Do you charge a processing fee?
No, everything from the application process to the training programs to the client endorsement and ongoing support is free for all our VAs!
Can I be endorsed to and work for more than one client?
Yes, you can work for more than one 20four7VA client. However, we set the limit as to how many hours you can work in total to 40 hours. For example, you can work 40 hours/week for a single client, 20 hours each for two clients, or even 10 hours each for four different clients. If you wish to work for more than 40 hours for one or more clients, you will have to secure special permission from our HR department.
What is the W-8 BEN form? Why should I submit one?
For legal compliance, 20four7VA virtual assistants are required to submit the following documents:
USA IRS Form W-8 BEN

A valid government-issued ID (driver's license or passport)

A ratified contract between the Independent Contractor and 20four7VA
The W-8 BEN form is applicable to foreign individuals (non-US Citizens) and sole proprietors who earn money or income from US sources. These individuals must provide a completed W-8 BEN form to 20four7VA (a.k.a. the US client) in order to avoid paying tax to the IRS. The W-8BEN form will not be given to the IRS, it will be given to 20four7VA and kept by the HR department only.
If you complete the W-8 BEN certification, 20four7VA DOES NOT
– withhold any taxes from your earnings
– use the Form W-8 BEN to report your income to anyone
– ask for any taxpayer identification numbers on the Form W-8BEN
– determine, or in any way affect, whether you owe taxes in your own country