Explore endless possibilities for your business with Virtual Assistant Outsourcing
Unlock access to more time, energy and resources so that you can focus on growing your venture.
Discover today if Virtual Assistants are right for you!
What makes 20four7VA stand out compared to other outsourcing services?
Our Virtual Assistants (VAs) are hired from countries such as the Philippines, India, Pakistan, Argentina, and other nations with a significant number of English-speaking, college-educated remote professionals. By outsourcing tasks to proficient remote workers in these countries, our clients are guaranteed to receive exceptional services at globally competitive rates.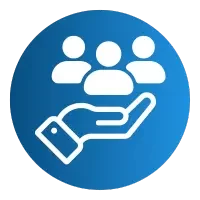 Services Tailored to Your Needs
We listen to YOU. Hire part-time, full-time, project-based, or seasonal workers. Let us handle everything or take full control of how you grow your team. We take pride in catering to our clients' unique business needs to give you exactly what you need.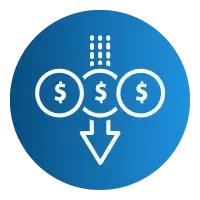 Competitively Priced for You and Your VA
You can significantly lower your costs, up to 80% compared to local labor rates, by outsourcing to offshore independent contractors with their own equipment and with lower rates compared to your local labor market. Meanwhile, we ensure that you're paying your VAs with above-average rates compared to their local rates.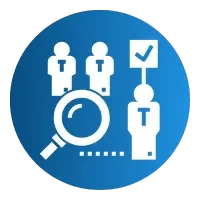 Vetted and Screened Remote Workers
Our virtual assistants undergo pre-screening and assessment to ensure their capability to handle remote work demands and to verify their qualifications for the job. Tell us your requirements and we'll do most of the screening for you.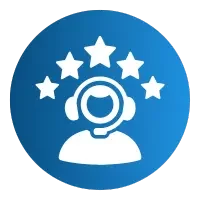 Accessible End-to-End Support
We're your staffing partner every step of the way. When you hire from us, you instantly get Recruitment, HR, accounting, training, payroll processing, and IT support. We also assign you an Account Manager for convenient access to our entire support staff.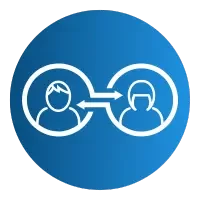 Optimized Matching Process
We utilize AI-matching technology to strike the ideal balance between speed and precision, enabling us to rapidly identify suitable candidates for your job. Our recruitment specialists then scrutinize these matches to deliver the most competent candidates for your remote team, ensuring productivity.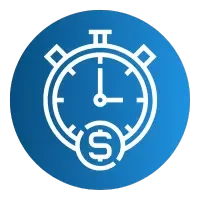 Productivity Tracking Software
With our proprietary time tracking and team monitoring software, clients can conveniently monitor their team's attendance, productivity, and hours. Our system enables clients to approve leaves, view timesheets, and review screenshots all in one centralized location.
Our Virtual Assistant Services
Our vetted talent community consists of VAs with various skills and specializations who are ready to work with businesses across all industries. Our main VA services are:
Administrative VA
Data entry, personal assistance, file management, and more
Business Support VA
Bookkeeping, customer support, lead generation, and more
Marketing VA
Content development, graphic design, social media, and more
Technical VA
Search Engine Optimization, PPC, data analytics, and more
TESTIMONIALS
Hear our clients share how 20four7VA Virtual Assistants have made a significant difference in their business.
Over the past 10 years, I've worked with numerous overseas virtual assistant finder agencies and VA staffing agencies.
The level of personal service 20four7VA delivers is 2nd to none. I've asked dozens of questions to the recruiting, training, HR, accounting and ownership and always gotten a prompt and helpful response. It is truly the most supported I've felt building an overseas team.
If you've hesitated to figure out how to make virtual assistants work for you, I'd encourage you to connect with 20four7VA.
Rikka Brandon, Building Gurus
Overall, 20four7VA has done an outstanding job helping me staff key roles in my business.
The hiring process was managed quickly and proactively, with several qualified candidates presented for evaluation. When we've had any issues, the team has been quick to respond with coaching, or transition to a new VA more suited to the task.
The quality of work, communication, and value have resulted in a very positive experience in hiring and working with my first VAs. Thank you!
Greg Mills, RNI Enterprises
I have been extremely pleased with 20four7VA. This is my first time utilizing VA services, so I didn't know what to expect. 20four7VA has made a turnkey service that takes all of the guesswork out of the process. Because 20four7VA provides VAs that are already trained on the required services, there was no upfront investment in time or resources to train my VA.
I would highly recommend 20four7VA's services to other business owners in need of assistance with their day to day business operations. Thank you!
Scott Brink, Chipper Moose
Are you ready to discover the incredible benefits of outsourcing to a virtual assistant from 20four7VA?
Don't miss out on this amazing opportunity to streamline your workload and achieve unparalleled productivity. Let us show you why our virtual assistants are the perfect fit for your business needs!