Hiring a Virtual Assistant Best Practices: Part 1 – Screening, Hiring, and Onboarding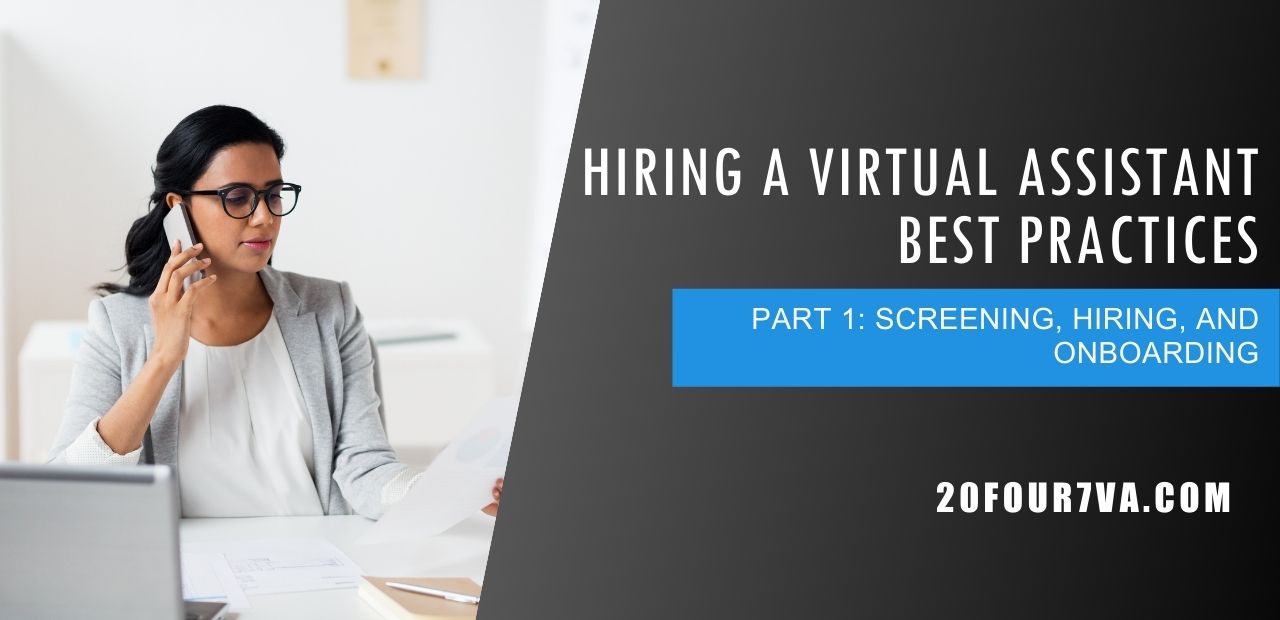 Hiring a virtual assistant is different from hiring an employee that you will be working with on-site. The absence of a face-to-face interview and the question of how to monitor a remote worker's performance may deter some business owners. But as the thousands of entrepreneurs who have successfully worked with VAs will tell you, hiring for virtual assistant services doesn't have to be daunting — not to mention the ton of benefits of hiring a virtual assistant.
Here are some essential tips for screening, hiring, and onboarding virtual assistants.
Screening and Vetting Virtual Assistant Applicants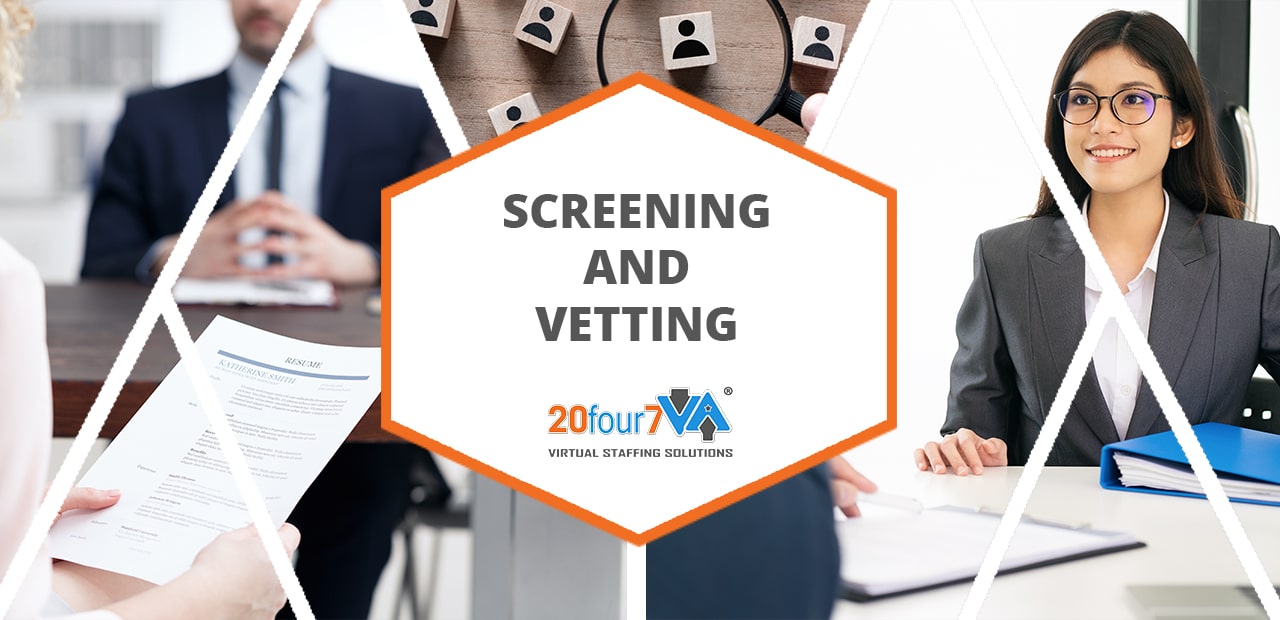 After you've decided to hire a virtual assistant, the next step is finding the right person with the right combination of skills, competencies, work experience, and personality to help you grow your business. You need someone talented, disciplined, professional, and coachable. While you will find lots of highly capable and reliable virtual assistants, there are also not-so-good ones.
To weed out the bad apples from the good, follow these remote screening best practices:
Be clear about the job details.
Before you post a job ad, think about the tasks you need to delegate and the number of hours it will take to complete those tasks. In the job description, be specific about the work scope, the skills, and knowledge needed to accomplish the tasks, and the equipment and software (e.g., wired internet connection, Zoom, Photoshop) the VA should have (and know how to use).
Have a qualifying process in place.
You can't draw conclusions about a candidate based on the resume or the preliminary interview alone. A multi-step screening and vetting process will help you identify the best candidate for the job. Your qualifying system may look something like this:
Resume review
A background check (run a Google search on the candidate, check the social media profiles, contact the references provided)
Initial interview
Systems check (internet speed, main and backup computer specs, etc.)
Communication skills test
Fundamental skills test (file management, email handling, phone support, etc.)
Behavioral profiling
Paid test task
Final interview
If you have many applications coming in, a qualifying process will help you quickly remove any applicants who don't have the skills and experience you need. Disregard any candidate who fails to follow instructions or who doesn't meet your expectations at any point in the screening process.
Request verifiable references.
Do you check the references of applicants who will be working in your office? If the answer is yes, then you should also check the references of people you will be working with from afar. Remember that your VA will be immersed in your business and may handle company-specific data and information about you and your clients.
To ensure data security, you have to subject your pre-qualified candidates to a due diligence review. Ask them to provide verifiable references, look for feedback from previous clients, and check their online presence for potential red flags. If you're hiring from a VA provider, ask for testimonials from other clients who have worked with the candidates you have shortlisted.
Ask the right questions.
In the absence of an in-person interview, a short audio or video call will help you identify applicants who can't communicate clearly, who are vague about their actual work experience, and whose personality is not a good match with yours.
If possible, schedule a video interview. Try to keep it short and make sure you have scripted it carefully. Tedious and awkward interviews don't paint a good picture of the work culture at your company.
Before the interview, prepare a list of questions. Ask about the candidate's:
Acquired skills
Work experience
Education
Work environment
Work habits
Computer and internet situation
Desired rate
Current availability
Inspiration, interests, and hobbies
Don't forget to ask situational questions like "What would you do if you needed me to answer a question urgently but couldn't reach me online?" These types of questions will help you get a good feel for who the best candidate is.
Give them a paid test task.
Once you've chosen your top candidates, pay them to do a short test task for you. Send each of them an identical task to be completed within a certain timeframe. This will help you identify those who were exaggerating their skills from those who are actually proficient.
Hiring a Virtual Assistant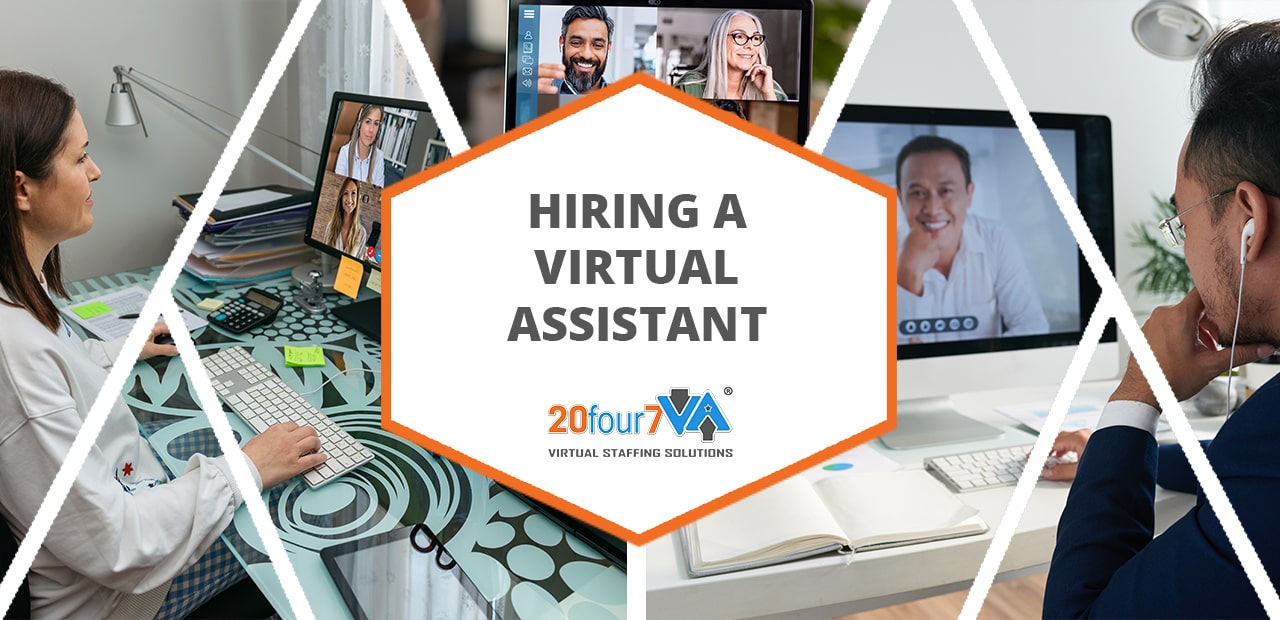 How do you decide which candidate best fits the bill? Consider the following tips:
Create a candidate shortlist.
Don't hire the first candidate who impresses you. Build a shortlist of at least three applicants before you hire your virtual assistant. You may be tempted to get the hiring process over with as soon as possible, but you deny yourself the opportunity to make an informed decision when you do.
Heading into the test task stage, you should have a pool of talent so that you can compare qualifications and have a diversity of skills, experience levels, and personalities to choose from.
Hire for attitude, train for skill.
Clients often make the mistake of hiring a VA online based solely on the skills, certifications, and credentials in their CV. Unfortunately, this doesn't always ensure a successful hire. According to Leadership IQ founder Mark Murphy, 46% of new hires fail within 18 months. 89% of the time, the cause is attitudinal.
If the position you are hiring for does not require specific creative or technical proficiencies, consider hiring for attitude over skill. The idea behind this is that a person who has the technical and fundamental skills to do the job may not have values and goals aligned with yours. However, someone who is dedicated and has the right attitude can be trained to become productive.
A person's emotional intelligence, disposition, and personality traits determine how he or she works, interacts with colleagues, tackles the work, and values your company.
Stay within your budget.
One of the top reasons for hiring a virtual assistant is the cost savings, so don't go for the first candidate with an asking rate that seems reasonable.
Before you make a final decision, make sure that you've explored various options in terms of rate, service category, and years of experience. You might be surprised to find that you can hire a full-time virtual assistant at a third or less of the hourly rate in your area.
Offshore virtual assistants generally have lower rates than those located in the same country as the client. Freelance virtual assistants can also be less costly, but you may have to spend considerable time and resources to train them. A full-service virtual staffing provider will have offshore VAs who are pre-vetted and pre-trained, saving you time and money.
Aside from knowing how to hire a virtual assistant, you need to know where to hire a virtual assistant too.
Onboarding Your Virtual Assistant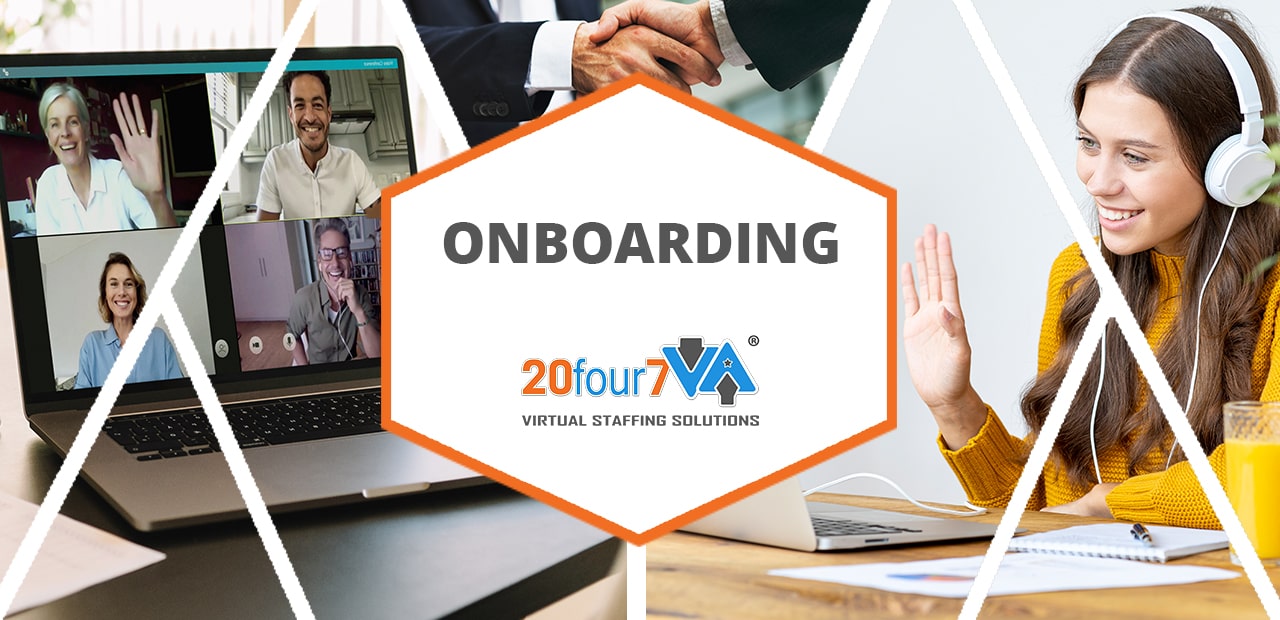 So you've decided to hire a virtual personal assistant. Congrats! Now it's time to prepare your virtual assistant and set him or her up for success. Here's what you need to do:
Give them a warm welcome.
According to the Society for Human Resources Management, 69% of new hires are more likely to stay with an organization if they had a great onboarding experience. Clearly, making a good first impression is critical.
Just because your VA doesn't work in-office doesn't mean that you shouldn't integrate him or her into the team. Onboard your virtual assistant in the same way you would welcome an on-site staff member. Make sure to introduce your VA to the rest of the staff and make time for a 1-on-1 meeting. This sets the tone for your working relationship and will help your VA become more invested in producing quality work for your company.
Provide an overview.
Before your virtual assistant starts, make sure that he or she has access to essential company documentation. These include the company profile, staff handbook, customer journey map, prospecting process, and buyer personas. These will provide valuable context on how your business works and who your customers are.
Set up a folder with all of the standard operating procedures, templates, forms, and guidelines your VA will need. Write out detailed instructions for how to perform each task. If possible, schedule a brief meeting to walk your VA through the instructional documents you prepared.
Start with a small project.
Even if you think you've gotten to know your new VA well, you should leave room for error. Before you go all in, test the waters by giving your VA small tasks and projects. This way, you're not risking anything major until you've worked out any kinks and are certain that you and your VA are a good fit.
Once you have assessed the VA's performance, you can start assigning bigger tasks. Over time, your virtual assistant should become an essential part of your business and grow into someone you can trust.
Final thoughts
The benefits of hiring a virtual assistant are countless. But you won't reap those rewards if you hire a VA haphazardly. Keep in mind that it will take time and work to bring on a new team member. This is why it's important to have good vetting, hiring, and onboarding processes in place.
Use the tips above to hire a virtual assistant online and equip your VA to become a vital member of your team.