VA Spotlight: Jhocyn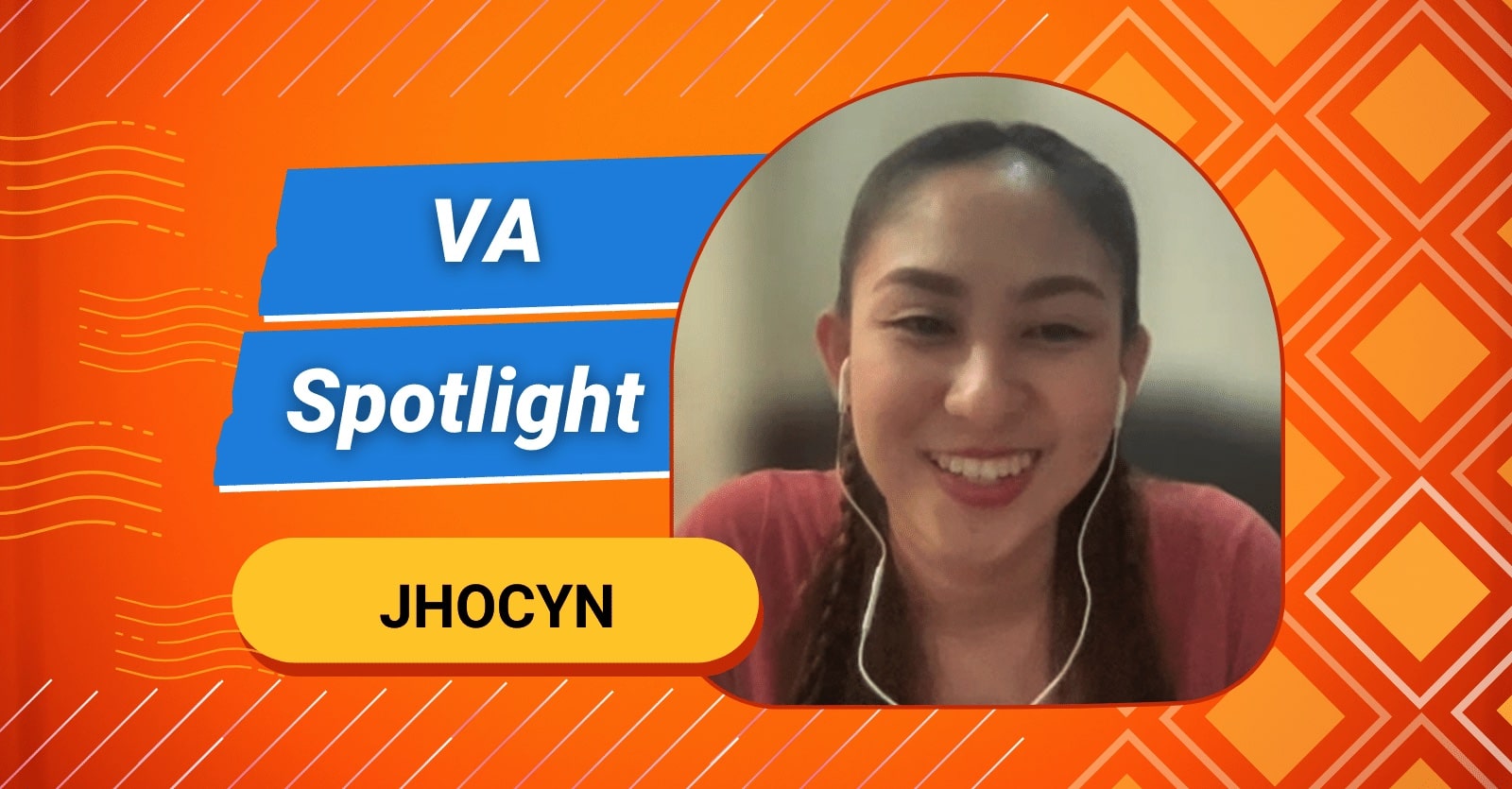 Jhocyn is an Advanced-level Amazon VA, now working as a Customer Service VA for an eCommerce business. She's not new to the virtual world, as she started working as an online freelancer in 2014. Jhocyn started with basic admin work, but over time she was able to learn new skills so she could focus on Amazon-related tasks.
Lucky for us, she decided to become part of the 20four7VA family in May 2021. Jhocyn has been working with the same client since then, and they continue to have an excellent working relationship. At 20four7VA's 2021 Annual Town Hall, Jhocyn's transparency and overall performance won her the Truthful Communication award. This is what our Truthful Communication Award winner for 2021 had to say about working for us.
What made you decide to become a Virtual Assistant?
Unlike a traditional job, freelancing allows you to have the freedom to organize your own schedule because some of the clients won't have a problem as long as you complete the tasks or work for a certain amount of hours. I think that's what I enjoy the most as a freelancer.
What is life like now that you've started working with 20four7VA?
I was working on different platforms as an online freelancer. But 20four7VA is different because they not only protect the client but they're also focused on the virtual assistant. They try their best to match you with a long-term client. 
Why did you apply at 20four7VA instead of other agencies?
I feel online freelancing with 20four7VA is more stable compared with other platforms. On other platforms, you're on your own during the application process, and you don't know if the client you end up with will be a long-term or good client. But with 20four7VA, they work as the filter, and they're the ones recommending you to a client they think the job fits your profile.
How has 20four7VA helped you grow?
20four7VA has taught me how to manage my time because although I appreciate being able to handle my own schedule, my current client has a fixed schedule. So I need to manage my time carefully and finish my tasks on time. 20four7VA helped me become time-conscious and organized when it comes to planning my tasks, which is important when you decide to be a virtual assistant.
What advice would you give to someone thinking of applying at 20four7VA?
Of course, I highly recommend 20four7VA. I stay with 20four7VA because I like the company and I like the benefits. So for those looking to apply, do it. You get a lot of benefits and the chance to earn in US dollars, which is a huge help during this pandemic and current economic climate.
What common qualities do you think 20four7VA's VAs have or should have?
You must be very hard-working. And there's no place for tardiness! You must be dedicated. You have to do your job so you can stay with your client. Be open, make suggestions, and give inputs. On top of that, keep on learning and improving. Take care of your client, so you can stay with him or her for a long time.
If you were to recommend 20four7VA to your best friend, what would you say?
I can only say that this company is one of the greatest ones to apply for. So if I could refer someone, I would tell them that they should apply at 20four7VA because this company will help you, especially if you are just starting out. I began with no experience; they welcomed me and taught me everything I had to do. As long as you are willing to grow, you will be able to stay with 20four7VA. 
Describe 20four7VA in one sentence.
20four7VA empowers virtual assistants so they can work and earn from home.
What are your goals for the future?
Since I started working from home, my goal has been to upgrade my skills—invest in social media management or get into marketing. I would like to help my clients promote their products.
Want to become a 20four7VA virtual assistant and take advantage of all the awesome benefits of working remotely? Learn more about working as a virtual assistant for 20four7VA and start reaching for that dream job!
Follow our official Facebook page to get the latest news and updates.
---
Want to be featured in your very own VA Spotlight post? Click the link below to launch our VA Spotlight Intent Form.