VA Spotlight: Get to know more about Alvin!

What do you like most about working at 20four7VA?
What I like most about working here at 20four7VA is that you feel a sense of belongingness. From the VAs to the Staff, they are all nice and friendly. What's more, they treat you like family.
Even though it's been months since I got hired, I can still remember how cheerful Boss Catherine was during our Skype interview and how friendly the HR and Recruitment team were. Michelle and Chari even gave me some words of advice on how to ace the interview. I'm always thankful for the unrelenting support that my POC's (Felix, Rome, Kaye, Chari, and Mariel) has provided during the nesting period up until now that I'm already working for clients.
20four7VA has developed an environment conducive for their VAs' growth. The VA Chat Room is full of helpful and interactive people that are always eager to help with any question that you have. Because of these, I can confidently say that I have a fulfilling job with 20four7VA — and that's what I like the most.
Please tell us about the time you helped lift an Amazon Suspension off a client's account:
It is a serious matter to get suspended from selling on Amazon. Although our client's product is quite competitive, hijacking, biased product reviews, and other damaging activities from competitors are common in the Amazon market scene. Through the collective effort of the whole team, Chari (my POC that time) helped me resolve the issue.
After spending hours on the phone talking to different representatives from FBA support. A manager helped me lift the restriction on our listing after I have uploaded the troubleshooting file on our details web page. To make sure this will not happen again, I created a product improvement plan and sent it to my client. Everything was approved and the proposal was forwarded to our manufacturer for review.
What's the nicest compliment that a client has ever said to you?
Nicholas Tasker: Thank you so much for doing such a thorough job – I really appreciate it. I think you are starting to show great initiative.
James Bright: Thank you for your reports and initiative, overall it's very good.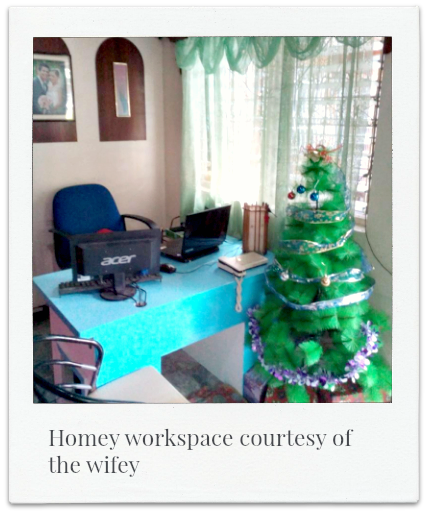 Any secret talents? 
The secret is to stay focused. Treat your client's business as your own and everything else will follow. Also, have a dedicated home office space where you can be free from distraction. My home office (set up courtesy by my loving wife) makes me more productive and more efficient in my job.
What's the best tip that you can give to aspiring VAs?
Competition is fierce. To get ahead of the game, you must have the initiative to learn on your own. Browse helpful articles and utilize available resources like Amazon University to get a full picture of the process. It's a worthwhile investment, especially when you want to pass client interviews.