ONLINE SELLERS TRUST US!
Our virtual workers are trained to perform
Amazon Account Management Services:
                         1. Inventory Management
                         2. Product Listing
                         3. Order Fulfillment
                         4. Reimbursement Tracking
                         5. Negative Review Management
                         6. Customer Service Support
                         7. Feedback Management

WANT A FAST, FREE, AND NO-OBLIGATION QUOTE 
 +1 (443) 856-4882    



info@20four7va.com  




www.20four7va.com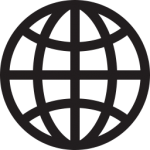 info@20four7va.com   

20Four7VA is a leading virtual assistant (VA) service provider specializing in eCommerce Virtual Staffing Solutions. 
We provide

CUSTOMIZABLE AND SCALABLE STAFFING SOLUTIONS

to small, medium and




large enterprise business owners so they can focus on growing their business.
Our company has the

SECURITY

of USA licensure, insurance, and contractual obligations.
We provide HR and Training services such as

end-of-day reports, time tracking, worker monitoring, up-training, and payroll processing.

SAVE TIME and ELIMINATE THE HEADACHE OF RECRUITING. We offer an EFFICIENT SOLUTION to hiring virtual staff.