On average, 90 million photos and videos are shared on Instagram per day. With over 500 million active users, it has become a good tool for online business marketing. Standing out is going to be hard, but it is definitely not impossible.
If you want your brand to get noticed, the most important thing that you need to do is to create a beautiful Instagram feed. Just imagine that someone saw and liked a photo you have published. There's a big chance that he or she will visit your profile to see your other posts.
With a beautiful Instagram feed, you can make it more compelling for that person to hit that "follow" button. It is the ultimate goal, after all. Here are five ways for you to get started:
Select A Theme
Not every photo that you took or find should be posted on your Instagram account. If you don't want your Instagram feed to look like a collection of random photos, don't upload everything in your phone's gallery. Set aside some time in selecting a theme for your Instagram account. A theme can ensure that every photo you post on Instagram is consistent in showing what your brand is all about. It serves as a guideline that you always must follow.
Choose an Aesthetic
Your Instagram feed should be visually cohesive if you want to attract more followers. So before you start posting pictures, you should first choose a palette that fits perfectly with your brand. It can be dark and moody or colorful and bright. The look and feel should be the same even if the photos are entirely different from one another.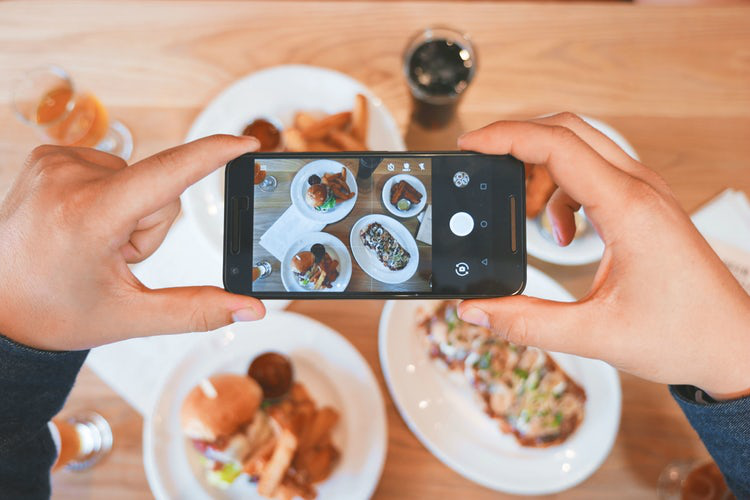 Use One Filter for Everything
Not everyone is blessed with a graphic designer virtual assistant. Some still rely on filters to add a bit of flair to their pictures. And there's nothing wrong with that. Just be sure that you are using the same filter every time to keep your photos visually cohesive. Again, consistency is key when it comes to crafting a beautiful Instagram feed.
Use Other Apps to Edit Photos
With Instagram's increasing popularity, there's also an influx of apps dedicated tor photo editing. There's VSCO, Repix, Snapseed, Retromatic, Trigraphy, Adobe Photoshop Express, and many more. You can use these apps to crop, flip, rotate, straighten, or even adjust hue, brightness, and contrast. There are also apps that will allow you to space out your photos in your Instagram feed like Whitagram and PicLab. With these apps, you can easily create your next Instagram post whenever, wherever.
Plan Your Next Posts
You have to remember that you should be looking at your Instagram feed at a macro level. You shouldn't just plan for your next post. You should also think about the next three or four posts after that. Posting on Instagram, after all, is part of social media management. You should always look at the bigger picture.
Share with us ideas on how you select photos to be uploaded on your business' Instagram feed. We'd love to know the different creative processes that play out for various brands.
*** Want your business to grow? Download our free startup tools and resources to help jumpstart your business today.
From marketing tips to business guides and actionable checklists, these resources can help provide you with quick, cost-effective ways to grow your small business and give it an edge among the rest. All for free!